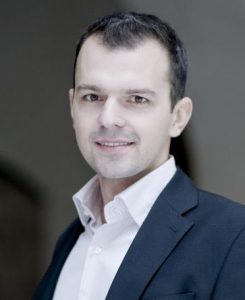 Peter Kolesar is the Trade and Innovation Counselor at the Embassy of Slovakia in Washington, D.C. He focuses on promoting expansion of Slovak companies to the US market, attracting foreign direct investment to Slovakia and supporting innovation collaboration between Slovakia and the US.
He previously served as a Commercial Counselor at the Slovak Embassy in Tel Aviv. Prior to moving to foreign service he worked as a Senior Consultant at Candole Partners, a CEE public policy and regulatory consulting firm, where he advised FT Global 500 clients out of the Bratislava office.
Peter holds a Master degree in international political economy from the Central European University in Budapest and MA-equivalent in international relations from Masaryk University in Brno. He was a scholar at Bard College, New York.
Contact: peter.kolesar@mzv.sk