2015 Presenters – Day One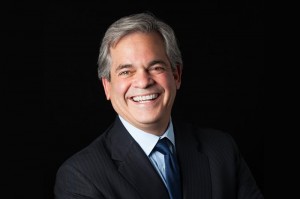 Steve Adler
Mayor, City of Austin
Honorary Summit Chair
Steve Adler, a 36-year Austinite, was elected Mayor of Austin in December of 2014. Prior to his public service, Mayor Adler was a managing partner at a successful law firm specializing in eminent domain law. He has been deeply involved in civic nonprofits including Ballet Austin, the Texas Tribune, and the Anti-defamation League. He is married to Diane Land and they have three wonderful daughters.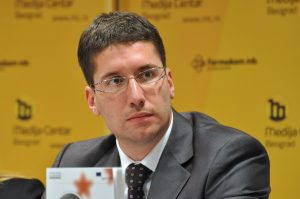 Dr. Vladimir Ateljevic
Advisor to the Minister on
European integration in Serbia
Vladimir has graduated from the Faculty of Political Sciences in 2002 where he has completed his MA Thesis and currently is a PhD candidate. The first working post he acquired in 2000 as an independent journalist and continued in 2002 in Ministry of International Economic Relations. Most of his career he spent working in the area of European integration of Serbia. From 2004 to 2011 he was working in the European Integration Office which is a Government agency in charge of coordination of country's effort to fulfill membership criteria.
In 2011 he joined the MoD where he worked the Advisor to the State Secretary for Defence policy. In parallel he showed preferences working in the academic environment. Thus he is teaching associate at the Faculty of Political Sciences in the course of International relations. Particularly he teaches in the course of two subjects, namely EU enlargement policy and International Organizations. From august 2012 he is working as the Government Advisor on EU Integration advising the Minister in charge of integration of Serbia into the EU.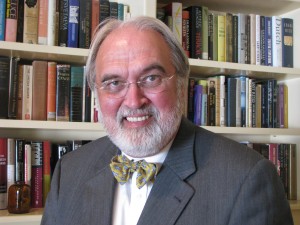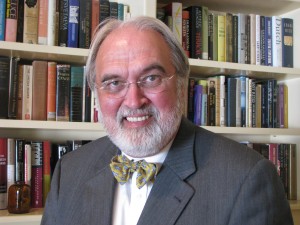 Philip Berquist
Honorary Consul
Republic of Croatia 
Honorary Consul Philip Berquist has lived in Houston, Texas for the past 45 years. He is a retired banker, accountant and auditor. Consul Berquist is serving as the first Honorary Consul for the Republic of Croatia for the State of Texas. He recently hosted a conference to discuss proposed drilling in the Adriatic with the President of Croatia, H.E. Ivo Josipovic, Ambassador to the United States, Josko Paro and key Texas energy leaders and politicians including Houston Mayor, Annise Parker and Texas Governor, Rick Perry.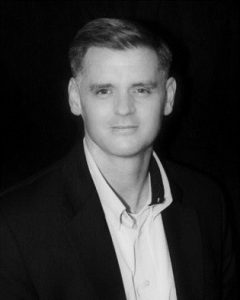 Barry Conlon
Founder and Principle
Blackrock Consulting Group
Barry Conlon is the founder and Principle of Blackrock Consulting Group and the former CEO of FreightWatch International, the premier global logistics security company.
Barry began his career in the Irish Defense Forces (IDF) where he spent eleven years as a specialist team leader in the IDF special operations forces, the Army Ranger Wing.  Following a distinguished career with the IDF, Barry was appointed to the senior management of FreightWatch responsible for the development of their suite of logistic security services. In June of 2000, Barry was asked to establish the United States operations of FreightWatch International.  In 2010 Barry was appointed CEO of FreightWatch International responsible for all global operations.   In 2012 Barry sold FreightWatch to United Technologies Corporation, a Fortune 50 company based in the U.S.
Raised in Ireland, Barry now resides in Austin, Texas with his wife of twenty-five years, Fionnuala. He is the proud father of two boys, Conor and Rory.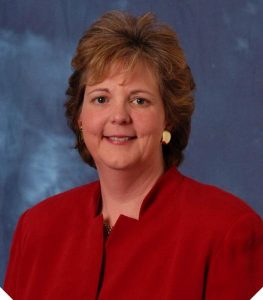 Dr. Sharyl Cross
Director, Kozmetsky Center
St. Edward's University
Dr. Sharyl Cross was appointed Director of the Kozmetsky Center at St. Edward's University and Global Policy Scholar at the Kennan Institute/Woodrow Wilson International Center for Scholars in Washington, DC in 2013. She has held previous appointments as Professor in the College of International and Security Studies at the George C. Marshall European Center for Security Studies in Garmisch-Partenkirchen, Germany, and Distinguished Professor of Political Science at the United States Air Force Academy in Colorado Springs, CO.
Professor Cross earned a Ph.D. in Political Science from the University of California, Los Angeles in 1990 with concentrations in international relations, comparative politics, and American foreign and security policy. While in the UCLA graduate program, she was also a resident fellowships scholar and consultant at the RAND Corporation completing the UCLA and RAND programs in Russian area and policy studies. She has published extensively on issues of Russian foreign policy, U.S.-Russian security relations, and South Eastern European security.
Dr. Cross is currently working on her next book entitled China, Russia, and Twenty First Century Global Geopolitics under contract with Oxford University Press. Originally from Arizona, Dr. Cross graduated Phi Beta Kappa with Honors in Political Science from the University of Arizona in 1983.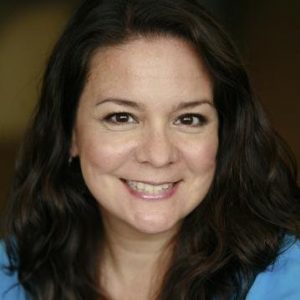 Adriana Cruz
President, Greater San Marcos Partnership
Master of Ceremonies
Adriana Cruz is President of the Greater San Marcos Partnership, a public-private partnership focused on economic growth in Hays and Caldwell counties. The Greater San Marcos Partnership is the lead economic development organization representing the southern portion of the Austin MSA with the goal of creating jobs and increasing investment for the Greater San Marcos region.
Prior to joining the GSMP, she was the Vice President of Global Corporate Recruitment for the Austin Chamber of Commerce where she promoted the Austin metropolitan area around the world to companies interested in relocation or expansion, focusing specifically in corporate headquarters and technology sectors.  While at the Austin Chamber, she assisted numerous companies in their relocation/expansion to Austin including Apple, Facebook, eBay, Hanger Orthopedic, Samsung and LegalZoom. She also oversaw the Chamber's international trade and investment program.
Prior to joining the Austin Chamber, Mrs. Cruz worked as an economic development consultant where she prepared economic development marketing strategies for communities across the country. Adriana also served as Director of Marketing in Governor Rick Perry's Economic Development and Tourism Office, where she oversaw the state's economic development marketing initiatives including the development of the "Texas Wide Open for Business" brand campaign, and the TexasOne marketing program.
Adriana received her B.B.A in Marketing from the University of Texas at Austin.  She is President of the Foreign Trade Zone Corporation of Central Texas, a Board member of EDCO Ventures, and a member of the Texas Economic Development Council.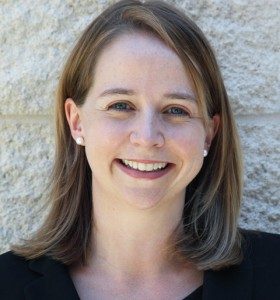 Gemma Deveney
International Director, Indeed Inc.
Gemma is a Director at Indeed, working with Indeed's International Team in Austin, TX. Indeed is the #1 job site worldwide, with over 180 million unique visitors each month. Indeed is available in more than 50 countries and 28 languages.
Gemma leads a team of International Strategy & Operations Associates who help drive Indeed's growth in key international markets. Gemma also worked on establishing Indeed's EMEA headquarters in Dublin, Ireland. Gemma earned a BA in Modern and Medieval Languages from the University of Cambridge, UK, and an MBA from the McCombs School of Business, University of Texas at Austin.
Since 2004, Indeed has given job seekers free access to millions of jobs from thousands of company websites and job boards. As the leading global pay-for-performance recruitment advertising network, Indeed drives millions of targeted applicants to jobs in every field and is the most cost-effective source of candidates for thousands of companies.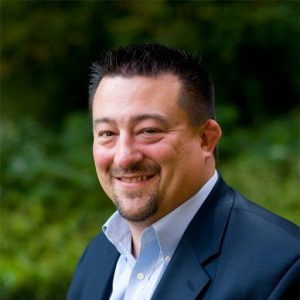 Todd Ditmire
President & CEO, National Energetics
Todd Ditmire is Professor of Physics at the University of Texas at Austin where he directs the Texas Center for High Intensity Laser Science.  His research involves the development of ultra-high peak power lasers and the use of these lasers to create and study extreme states of matter and high temperature plasmas.  The recently completed Texas Petawatt laser is presently the highest power laser in the United States and one of the largest university science projects nationwide.
Prof. Ditmire earned a bachelor's degree from Harvard in 1991 in physics and art history.  He earned a PhD from the University of California, Davis in 1995 where his PhD research was conducted at the Lawrence Livermore National Laboratory.  After a two year post-doctoral fellowship at Imperial College in London, he returned to Livermore to join the staff there in the National Ignition Facility directorate.  In 2000, he joined the faculty of the University of Texas.  At UT, Prof. Ditmire directs a research center of approximately 40 people.  Prof. Ditmire is a Fellow of the American Physical Society and has published over 140 peer reviewed scientific papers.
In 2010 Prof. Ditmire also established National Energetics, Inc. a company devoted to constructing custom high energy laser systems.  National Energetics recently won a contract to build a 10 Petawatt laser for the Czech Republic for the European Union Extreme Light Infrastructure Initiative.  When complete it will be the world's highest power laser.   Prof. Ditmire has been President and CEO of National Energetics since its establishment.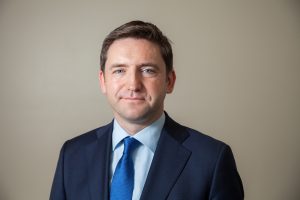 Mr. Adrian Farrell
Consul General of Ireland
Austin, TX

Consul General Farrell is Ireland's first Consul General to Texas.  The new Irish Consulate General was formally opened by Irish Taoiseach (Prime Minister) Enda Kenny T.D. on 15 March 2015.  The Consulate will work to build stronger political, economic and cultural links between Ireland and Texas.
Consul General Farrell was born in Dublin, Ireland and has an eighteen year diplomatic career with the Department of Foreign Affairs and Trade of Ireland. He previously served on the team that opened Ireland's Embassy in Ankara, Turkey in 1999.  He also served as Press and Information Officer at the Irish Embassy in Berlin, Germany from 2005-2010.  Between postings abroad he worked on the EU policy team in Dublin at the Department of Foreign Affairs and Trade and the Department of the Taoiseach, including during Ireland's Presidencies of the EU in 2004 and 2013.  He was also seconded to the Irish Business and Employers Confederation (Ibec) in 2014.
Farrell holds a degree in European Studies and a Higher Diploma in Education from the University of Dublin (Trinity College).

Pavel Iliev
Director, Founding Partner
Three Keys Capital Advisors AG
Pavel Iliev is the Managing Director at Three Keys Capital Advisors, which conducts merger and acquisition, advisory, and restructuring assignments in a wide variety of industries including financial institutions, metals and mining, industrials, healthcare, energy, and consumer products. He has over fifteen years of entrepreneurial and investment banking experience, with particular focus on natural resources in emerging markets.
Prior to co-founding Three Keys, Mr. Iliev was a director in the Russian Investment Banking Department of UBS in Moscow, focusing on the metals and mining, consumer, and retail industries. Previously, Mr. Iliev was Vice President for Strategy and Capital Markets with the KOKS Group, where he led their debut US$350m Eurobond offering.
A dual Russian and Bulgarian national based in Switzerland, Mr. Iliev completed his studies in Finance and Economics at Moscow State Institute of International Relations (MGIMO), with additional education completed at the University of National and World Economy in Sofia, Bulgaria and St. Lawrence College in Athens, Greece. He speaks Bulgarian, Russian, French, English, and Greek.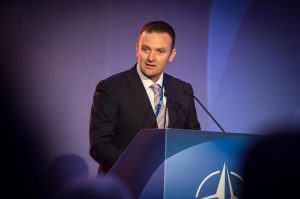 Dr. Savo Kentera
President of the Atlantic Council of Montenegro
Dr. Savo Kentera is the President of the Atlantic Council of Montenegro, a foreign policy think tank and public policy group based in Podgorica, Montenegro. He was elected as vice-president of the Atlantic Treaty Association at the General Assembly held in Berlin in 2008. Dr. Kentera has been President of the Atlantic Council since 2008, and is a Visiting Fellow at HKS, UK Defense Academy and at the King's College in London. Before joining the Atlantic Council, Dr. Kentera has been the Director of the Center for International Relations of Montenegro. He directs an annual intensive educational program in international security for foreign policy professionals of the region.
Dr. Kentera established To Be Secure Forum (2BS Forum) a leading high level politico-security platform devoted to assessing major political and security challenges. His advice is frequently sought by government, media, and the public on various aspects of Montenegro's postindependence nation-building and security sector reform process.
Dr. Kentera has lectured and published on several issues related to defense transformation and security integration for South East Europe. He holds a PhD degree in Security Studies, University of Belgrade. He has participated in programs in the United States at the Institute for National Security, and at the John F. Kennedy School of Government at Harvard University. His fields of interest are international relations, security studies and terrorism in particular.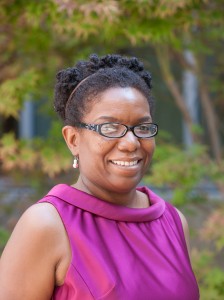 Lorraine McCord
Creative Director, Founder
Xworks Project
Lorraine McCord is the Creative Director and Founder of Xworks Project an online international business blog, training and consulting platform. Prior to starting Xworks Project, she served for 10 years as the Director of the North Texas International Trade Center SBDC where she was responsible for providing training, counseling and market research services to businesses in the North Texas areas as well as managing a team of advisors who helped hundreds of companies achieve export sales totaling $50 million. She has more than 10 years experience working for Fortune 500 companies such as EDS and Regions Bank in strategy and planning, international finance and internal audit.  Lorraine has worked and traveled extensively in the Asia Pacific region and has spoken extensively at national and international conferences on the topics of small business and international trade.
She currently serves on the faculty of Richland College's International Business and Trade division. Lorraine previously served on the board of governors of the North American Small Business and International Trade Educators (NASBITE) and the Dallas Furniture Bank.
She holds a MBA in International Management from Thunderbird in Glendale, AZ and is both a Certified Internal Auditor (CIA) and a Certified Global Business Professional (CGBP).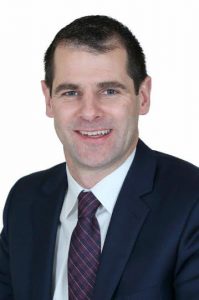 Enda Meehan
Sr. Vice President & Territory Director
IDA Ireland
Enda Meehan is SVP & Territory Director with IDA Ireland, covering the Mid-West and Southern US; IDA Ireland is the FDI agency of the Irish Government which supports international companies in establishing operations in Ireland. The agency operates seven U.S. offices.
Based in Chicago since 2011, Enda is experienced in all aspects of international expansion of US based businesses into Ireland, and is also responsible for IDA's marketing teams in its Chicago, Atlanta and Austin offices, across Technology, Engineering, Lifesciences and Financial Services sectors.
Prior to moving to the US, Enda worked for 8 years in various Medical Technology and Regional project management roles with IDA in Ireland.
Before joining IDA Ireland, Enda worked in HR in Dublin and Sydney, Australia.
Enda has a Bachelor of Business Studies from Dublin City University.
Haileigh Meyers
Vice Consul ICT & Creative Media
UK Trade & Investment
Ms. Meyers is the Vice Consul/Trade & Investment Officer for ICT & Creative Media in Austin for UK Trade & Investment, the economic development agency of the British Government. Prior to becoming the Officer for ICT & Creative Media 2 years ago, Haileigh was the Business Development Associate for the Energy Sector Lead at UKTI in Houston for 3 years.
As the ICT & Creative Media Officer in Austin, Haileigh's primary focuses are around the UK presence at SXSW and the Austin Formula 1 Race, as well as, assisting area companies as the look towards the UK a location for their international operations.
Prior to joining UKTI, Haileigh worked on the Capital Markets team of Clifford Chance in London and the US Center for Citizen Diplomacy in Des Moines, Iowa.  Haileigh received a Masters of Public Administration from Texas A&M and a Bachelors of Arts in Political
Science from Central College, Iowa.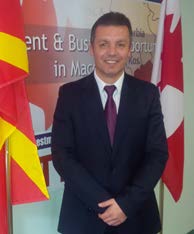 Jovica Palashevski
Deputy Director of Economic Diplomacy
Ministry of Foreign Affairs, Republic of Macedonia
Jovica Palashevski is a career diplomat, currently serving as the Deputy Director of Economic Diplomacy within the Ministry of Foreign Affairs of the Republic of Macedonia. In 2014, he completed his post at the Macedonian Embassy in Canada as Minister Counselor and Chargé d'affaires. Previously, he served in the United States as Consul General of the Republic of Macedonia in Chicago.
Palashevski has held several positions within the Ministry of Foreign Affairs, including Chief of the Political and Security Cooperation Department, Department for Support of Ministerial Affairs, Department for Economic Diplomacy, and Department for Multilateral Affairs. He also served as President of the Executive Board of the Agency for Employment from 2006- 2008. Earlier, Palashevski served in Brussels as a counselor for the Macedonian Mission to the European Union.
Palashevski holds a BBA from IFAM in Paris, France, and a Master of Science and PhD in International Economics from University Sts. Cyril & Methodius in Skopje, Macedonia. His fields of interest include international relations, globalization, and foreign direct investment.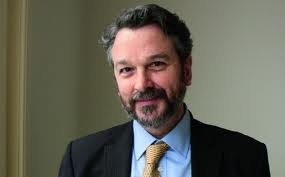 Joško Paro
Ambassador of the Republic of
Croatia to the United States of America
Joško Paro was appointed Croatia's Ambassador to the U.S. in 2012. Prior to this posting, Ambassador Paro served as the Foreign Policy Adviser to the President of Croatia. He has been in Croatia's diplomatic service since 1992 and has served as that country's Ambassador to the United Kingdom and the Netherlands.
From 1997 to 2002, Ambassador Paro served as Assistant Minister of Foreign Affairs in charge of relations with Europe and other neighboring countries, as well as the U.S., Russia, Canada and Israel.
A seasoned negotiator, Ambassador Paro played a prominent role in the post-conflict normalization of Croatia's relations with the other Balkan countries in the 1990s.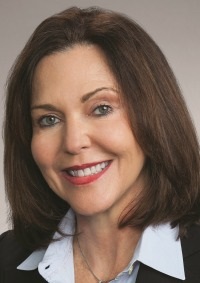 Elizabeth C. Rogers
Shareholder, Greenberg Traurig, LLP

Elizabeth C. Rogers is a shareholder in the Austin office of Greenberg Traurig.  Elizabeth focuses her practice on data privacy and cyber security matters, including those related to privacy program development, counseling about global privacy regulations, negotiating privacy and information security controls in third party vendor contracts, cyber insurance and breach response. She is experienced in providing legal advice to executive leadership and board members about prioritizing legal risks arising from privacy and security vulnerabilities. Elizabeth also creates and establishes Incident Response Plans and associated trainings, privacy impact assessments and developing policies underlying threat and event monitoring systems. Elizabeth additionally monitors and provides strategic advice arising from global, federal and multi-state privacy legislation.
Prior to joining Greenberg Traurig, Elizabeth was appointed as the first Chief Privacy Officer in Texas state government, and served in this role for more than three years.  During this time, Elizabeth chaired or advised several local, statewide and national groups of privacy professionals that focused on policy creation and privacy-related legal risk management issues. Because of her involvement with multiple state and federal agencies and committees involving the Cyber Security Framework, Elizabeth can analyze and advise about voluntary information sharing provisions being developed for businesses within the 16 critical infrastructure industries.
Elizabeth holds a bachelor's degree from the University of Texas at El Paso and a law degree from St. Mary's University.  Elizabeth is the co-chair of the Austin Knowledgenet for the International Association of Privacy Professionals, a National Advisory Board Member of the Future Privacy Forum and President of the Board of Directors for the Texas Accountants and Lawyers for the Arts.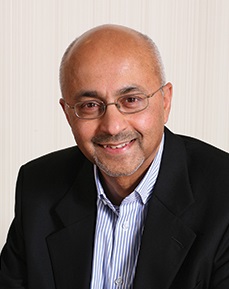 Nilesh Shah
Partner, Blick Rothenberg LLP
Nilesh is a Partner of Blick Rothenberg and has spoken at many professional conferences in the USA, Canada and India on a wide range of topics.  As head of the firm's tax practice, Nilesh has provided a wide range of advice to US headquartered companies in all industries – with a specialization in technology – on successfully establishing operations in the UK and Europe. This includes strategy, incorporation, tax, transfer pricing, compliance, IP location, stock options, and more.
The firm has associate offices in 70 countries so is well placed to continue assisting companies expanding further into jurisdictions around the world. Nilesh has chaired both the European and International Tax Committees of the firm's international association, BKR, so is well suited to discuss the many benefits of doing business in the UK and globally.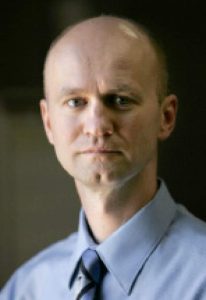 Pavel Shidlovsky
Charge d'Affairs, a.i. of Belarus in the U.S.
Mr. Shidlovsky has been Chief of Mission of Belarus in the United States since April 2014. Before coming to the U.S., Mr. Shidlovsky served as Director of U.S. and Canada Office of the Ministry of Foreign Affairs of Belarus, overseeing political and economic cooperation of Belarus with the United States and Canada.
Between 2004 and 2008, Mr. Shidlovsky served in the Embassy of Belarus in the U.S. as Counselor covering economic, political, science and technology, humanitarian, educational issues. Prior to that, since 2001, he was Assistant to the Minister of Foreign Affairs of Belarus managing private office of the Foreign Minister. His first foreign posting was in Canada where he served as Second Secretary and Vice Consul for three years.
Mr. Shidlovsky joined diplomatic service in 1993, after having graduated with honors from the Minsk Linguistic University as linguist and interpreter from English and French. Mr. Shidlovsky also graduated with honors from the Academy of Administration under the aegis of the President of Belarus in 2011 as specialist in international relations. In 2011, he was recognized by the Presidential Administration of Belarus for outstanding performance in foreign service.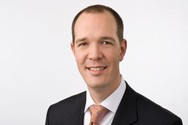 Linhard Stepf
President, FrankfurtRheinMain Corp
Linhard Stepf is the President of FrankfurtRheinMain Corp, Chicago. Prior to his position as president, Mr. Stepf was Director in Charge of the Japan, Korea, USA and Canada markets from 2001 to 2005 and the USA, Canada and Brazil regions from 2005 to 2009. He holds a JD from the University of Saarland and was admitted to the German Bar in 2000. He also received his MBA from the University of Chicago Booth School of Business in 2005.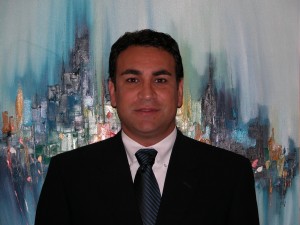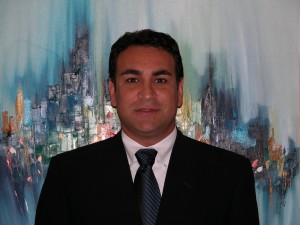 Larry Tabash
Senior International Trade Specialist
U.S. Department of Commerce
U.S. Commercial Service, Austin
Larry Tabash is a Senior International Trade Specialist and Middle East expert for the U.S. Department of Commerce/U.S. Commercial Service in Austin, TX. He has held positions overseas with both the U.S. Department of Commerce and the U.S. Department of State as a Senior Business Advisor in Iraq working on infrastructure development and capacity building. He has traveled throughout the Middle East and Europe and worked extensively in those markets assisting companies in finding suitable American partners. He has led trade missions to Asia and the Middle East. A native of Washington, DC.
Mr. Tabash's personal and career pursuits have taken him to over 40 countries in the Americas, Europe, Africa, and Asia. Prior to joining the U.S. Department of Commerce in 1998, he worked as a Senior Project Manager for Visa Interactive which later became Integrion Financial Network, a start-up electronic bill payment company in Reston, Virginia and for Riggs National Bank as a Senior Sales & Service Representative and Loan Officer. Larry also worked as a Program Officer for AMIDEAST Inc., where he administered USAID and privately-funded training programs and worked on business development for the organization. He has more than 20 years of experience in international trade, business, and banking.
Larry earned both his bachelor's degree in International Studies and his master's degree in International Commerce and Policy from George Mason University in Fairfax, Virginia.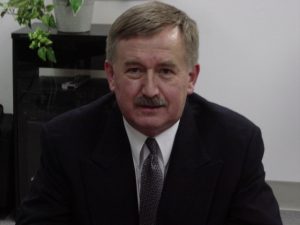 Willy Verbrugghe
Chairman of the Belgian American
Chamber of Commerce of Texas
Mr. Verbrugghe is the current chairman of the city of Houston Mayor International Trade and Development Council for Europe. He also serves as the Chairman of the Belgian American Chamber of Commerce of Texas and the Southwest and as Chairman of TransCap, a company helping young entrepreneurs take their start up to the next level.
Mr. Verbrugghe worked for seventeen years for Westinghouse building Nuclear Power Plants in Europe and around the world, and responsible for Transfer of Nuclear Technology to seventeen licenses around the world. He subsequently ran six companies as President and CEO, all in the Industrial Manufacturing Technology arena with more than 200 operations and profit and loss in over 100 countries in the world & leading more than 20,000 people in Quality Value Creation. He then became a serial Entrepreneur and started or took over four technology driven companies.
Mr. Verbrugghe was born in Belgium, has three masters: 1) in Electronics Engineering and Semiconductors, 2) in Nuclear Sciences, Technology, and Radioprotection, and 3) in Business, Finances, Marketing, and Operations Optimization. He is now retired but lived in five countries, spoke seven languages, married for forty years with his best friend, have three children, and is now Chief Spoiling Officer (CSO) for their nine grandchildren.

Umesh Verma
President, CEO, Blue Lance
Chairman of the Greater Houston
Partnership Cybersecurity Task force
Over the past quarter century, Mr. Verma has built BLUE LANCE into a global provider of Cybersecurity products and services that help companies assess and remediate the security of their information systems.
Mr. Verma started his software career developing cooling pond algorithms as an Environmental Engineer at Brown & Root. Thereafter, he developed off-shore oil rig operations and control software for Shell Oil before founding BLUE LANCE.
He currently serves as Chairman of the Greater Houston Partnership Cybersecurity Task force whose mission is to (1) create a common set of recommendations to help suppliers strengthen their operations against cyber infiltration; (2) educate and inform small to medium sized businesses of these recommendations to strengthen their cyber posture and attract enterprises to employ their products and services; and (3) build regional consensus on cyber security issues identifying any policy changes needed at the local, state and federal levels.
Mr. Verma also serves on the boards of The Greater Houston Partnership, Center for Houston's Future, Houston Technology Center, Greater Houston Healthconnect, University of Houston College of Technology, and American Diabetes Association.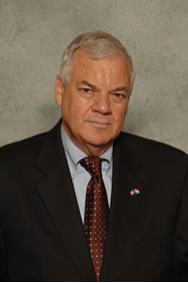 Geert C. Visser
Honorary Consul for the Republic of Belarus
President, Netherlands- American Chamber of Commerce – Texas Chapter
Geert C. Visser is currently the Honorary Consul for the Republic of Belarus and President of the Netherlands- American Chamber of Commerce – Texas Chapter and the former Honorary Consul of the Kingdom of the Netherlands He has exercised the position of Executive Secretary of the Consular Corps of Houston, Texas, since 2006. On January 01, 2010, Geert Visser was appointed Regional Director in the U.S. for the Port of Rotterdam. Since 1982, Geert Visser has occupied the position of President of Global Marine Transport Inc.
With more than 30 years of experience in the Marine Transportation industry, Geert has carried out and contributed to Marine Transportation projects throughout the world. Prior to his relocation to Houston, in 1978, Geert was Vice President of the Dutch Marine Installation company of Heerema Marine Contractors and as such was stationed in The Hague, The Netherlands, in London, England, in Aberdeen, Scotland, and in Port Gentile in the Congo.
Geert's work environments have exposed him to different cultures and his extensive work experience has consistently involved operation management, diplomacy, and technical and security issues. Geert Visser is a Dutch national and has a Bachelor's Degree from the University of The Hague, The Netherlands. Besides his native Dutch, his languages include English and German.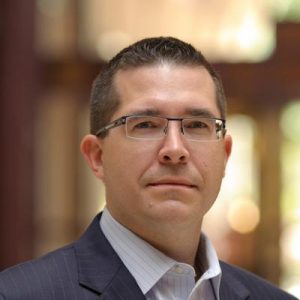 Mike Wyatt
Director, Cyber Risk Services
Deloitte & Touche LLP

Mike Wyatt serves as a Director in Deloitte's Cyber Risk Services practice where he is responsible for service delivery to state public sector clients and has led statewide security assessments and security program development initiatives for the states of Utah and South Carolina. He also serves as the cyber risk services leader for the States of Colorado, Georgia, Texas, and Virginia and is the Lead Client Service Partner (LCSP) for the State of South Carolina. Mike has a broad background of over 25 years' experience specializing in cyber security and privacy strategy definition and security solution systems integration and implementation for state public sector, financial services, manufacturing, and retail industry sectors.
Mike speaks nationally on topics of cyber security and the impact of cyber breaches on organizations. Mike is a Fellow with the University of Texas Center for Identity as well as being active with the National Association of State CIOs (NASCIO) and the security and privacy committee of the National Association of Governors.
Prior to joining Deloitte in 2007, Mike held global professional services leadership positions with Sun Microsystems Inc. and Waveset Technologies Inc., as well as global product management leadership positions with IBM / Tivoli, Inc.
Mike has a Master's of Business Administration in Information Systems from St. Edwards University and Bachelors of Business Administration in Business Management from the University of Texas at Arlington.  Additionally, Mike holds Certified Information Security Auditor (CISA) and Sate of Certified Information Privacy Professional (CIPP/US) certifications.