2017 Presenters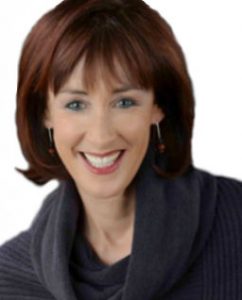 Dr. Liz Alexander
Consulting Futurist & Author
Leading Thought
"Global citizen," Dr. Liz Alexander, was born in Scotland, raised in England, is a U.S. citizen and lives part of the year in India.
As a member of the Association of Professional Futurists, the World Future Society, and named as one of the world's top female futurists, Dr. Liz combines futures thinking and methodologies with a deep understanding of the strategic needs of business, especially as they relate to communicating innovative insights and ideas.
Her passion and purpose lie in helping people–from independent consultants and owners of small to medium sized businesses, to professional associations and senior executives in large organizations–think more clearly and feel more confident about the future. As a "process" futurist (i.e., someone that teaches others how to think about "what's next?") she helps clients make greater sense of the vast amount of content about the future that can seem overwhelming and confusing to know how to use in any practical sense.
Past clients include the British government's Appeals Service (UK); Cathay Pacific Airways (UK); Financial Executives International (US); Founder Institute (India); Philips Electronics (Netherlands); Transamerica Retirement Solutions (US), and SenateSHJ (Australia).
After earning her Master's and PhD in educational psychology at the University of Texas at Austin, Liz developed and taught the Strategic Communication Certificate Program for their Center for Professional Education. She is a prolific writer: The multiple award-winning, best-selling author of 20 nonfiction books, including the short, useful ebook, How To Use a Futurist. Her works have collectively reached over one million readers across 28 countries.
Known as a high-energy individual, Dr. Liz runs two consultancies: Leading Thought and Dr.LizAlexander.com. She's also a regular contributor to Fast Company magazine, as well as a business magazine published out of Jersey in the Channel Islands.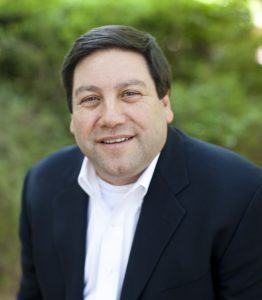 Dr. David Altounian
Assistant Professor of Entrepreneurship
St. Edwards University
Dr. Altounian is an Assistant Professor of Entrepreneurship in the Bill Munday School of Business at St. Edwards University.  He is the founder and former Co-Chairman and CEO of Motion Computing, a leading provider of mobile computing products for vertical markets.  Motion was founded in 2001 and acquired by Xplore Technologies in 2015.  He also was a founder of iTaggit Inc., an early web 2.0 company focused on item management.
Dr. Altounian has over 30 years of management and staff experience in the technology sector. Prior to starting Motion he was an executive with Dell Computer Corporation, where he served in marketing leadership positions for both the notebook computer business and the Precision workstation product business units.  He spent two years in the United Kingdom as the General Manager, Workstation Line of Business for Europe, Middle East, and Africa.
In addition to his experience at Dell, Dr. Altounian managed marketing and new business development teams for leading technology companies including Motorola, Compaq Computer Corporation and Ashton-Tate.   He is a named inventor on 10 patents and a published author.
He is a partner at the Capital Factory, an entrepreneurial co-working space, incubator, accelerator, and education facility.  He is also a board member of the Austin Technology Council, Ticketbud.com, and is an advisor to a number of corporate executives. Dr. Altounian earned his Ph.D. at Oklahoma State University and his MBA at Kellogg School of Management at Northwestern University.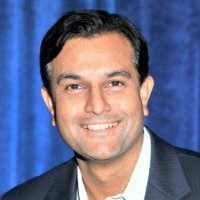 Vivek Bapat
Senior Vice President, SAP
Vivek is a senior executive with 25+ years of experience and expertise in strategy, positioning and messaging, communication, and go-to-market execution. He is an alumni of Harvard Business School. His formal education also includes advanced degrees in Engineering (M.S) and Business (MBA).
His experience spans early stage private or venture backed startups, midsize to mature global companies, and intra-prenuerial businesses within large enterprises. Vivek combines a proven business and technology background with a deep understanding of product management, marketing, sales, and competition to create a unique strategic agenda and points of view that help differentiate, position, and communicate offerings in a way that customers want to buy.
In addition to keynoting and speaking at numerous international conferences over his career, Vivek writes on topics of personal growth, organizational effectiveness and leadership. He was recently featured in the best-selling book on Leadership, Future Strong.
His work has been appeared in prominent publications including Harvard Business Review, Entrepreneur, Forbes, World Economic Forum, MIT Technology Review, Financial Times, and The Pittsburgh Post-Gazette. He is the co-author of 2 books – "The Pursuit of the Perfect Plant", and "Call Center Simulation and Modeling", and publisher of The Digitalist – an SAP Thought Leadership Magazine.
He is a contributor to 13 US and Global Patents in the supply chain and manufacturing space.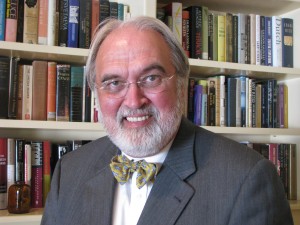 Philip Berquist
Honorary Consul
Republic of Croatia
Croatian Honorary Consul Philip Berquist has lived in Houston, Texas for his entire adult life. He is a retired banker, accountant and auditor. Consul Berquist is serving in his fifth year as the first Honorary Consul for the Republic of Croatia for the State of Texas.
In 2014 he hosted a conference to discuss proposed drilling in the Adriatic with the President of Croatia, H.E. Ivo Josipović, the Croatian Ambassador to the United States, Joško Paro and key Texas energy leaders and politicians.  He has recently established a working relationship between the Academy of Music, the University of Zagreb, and the Moores School of Music, University of Houston.  He is also in the final stages of establishing a Sister City relationship with West University Place, Texas, and Sisak, Croatia.
Consul Berquist serves in the Houston community having been president of the Moores School of Music Society for three years of the University of Houston, and is currently a trustee.   He has prior experience as a member of the Boards of Directors of the Houston Symphony, the Greater Houston Youth Orchestra and the Russian Cultural Center.  He also serves as Treasurer of the Sentinel Club of West University Place which provides funds for the West U first responders' needs that are not provided by the city.
Consul Berquist holds a bachelor's of science degree in Accounting from Ferris State University, Big Rapids, Michigan, is a U.S. Army Viet Nam Era Veteran, and is a retired Certified Fraud Examiner.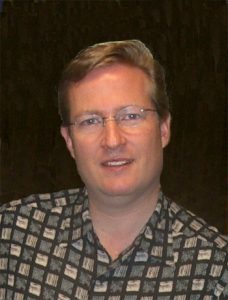 Robert Bou
President, Ashlar-Vellum
Robert Bou is recognized as a pioneer in computer graphics and computer-aided design. Bou has extensive experience in computer applications for land surveying, civil engineering and industrial design. He holds six patents awarded for making computer-aided-design software work the way engineers think.
Bou started developing software on the Apple platform in 1979 as part of a structural engineering firm. In 1989 he founded and launched Vibrant Graphics, a high performance computer graphics hardware and software developer, and expanded sales into international markets.
In 1997 Bou joined Ashlar-Vellum. As vice president of marketing, he facilitated the expansion of sales around the globe. In 2005, as president and co-owner, he opened Ashlar-Vellum Ukraine as a wholly-owned subsidiary to reduce development costs.
With a keen interest in international travel, culture and languages, Bou's passion is helping customers develop new ideas that change the world.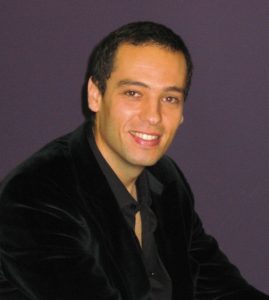 Marco Bravo
Project Director
The University of Texas at Austin
Marco Bravo is the Executive Director of the UT Austin|Portugal program at The University of Texas at Austin and also the Executive Director of the National Science Foundation's Southwest Innovation Corps (I-Corps) Node at the Office of the Vice President for Research. His expertise focuses on entrepreneurial wealth creation, international innovation, and global technology commercialization.
He is an engineer with diverse international experience and education, as well as significant leadership and managerial experience in multinational business, consulting, academia, government, and startups with extensive cross-cultural literacy in Europe and the United States.
As an entrepreneur, Marco has co-founded three companies, with one successful exit, and a business angel fund, and actively mentored 120+ technology startups and entrepreneurs from multiple countries.
Before coming to The University of Texas Marco Bravo was Advisor and Chief of Staff of the State Secretary for Science, Technology and Higher Education of the Portuguese Government, and before that he was Production Superintendent and Production Department Manager at Continental AG and the National Project Coordinator of the European-wide Eureka Program.
Mr. Bravo holds bachelor's degree in Industrial Engineering from the University of Minho, a master's degree in Engineering and Management of Technology from the Instituto Superior Técnico at the University of Lisbon, a master's degree in Technology Commercialization from McCombs School of Business at The University of Texas at Austin, and is currently a Ph.D. pre-candidate in Mechanical Engineering at Cockrell School of Engineering at The University of Texas at Austin. He has been nominated Kozmetsky Scholar for academic excellence and the outstanding student at The University of Texas at Austin. Furthermore, he has been honored by the Portuguese Engineers Association with the "Best Thesis 2001" and the "Innovation Young Engineer 2000" awards. He has also been distinguished as the best Engineering student of University of Minho and bestowed with the merit prize of the Portuguese Universities as a student of excellence and honored with the "University – Industry" award by the Industrial Association of Minho. For three years in a row Marco Bravo was additionally recognized with the Scholar Prize of the University of Minho and was acknowledged with the Merit Prize of the Martins Sarmento Society.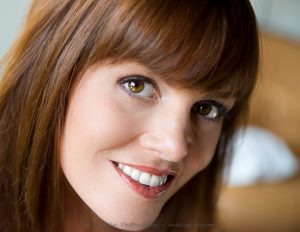 Loxley Browne
Communications Specialist
CNN, ABC, CBS, NBC and Cosmopolitan Magazine are a few of the national media outlets where Loxley Browne has spoken on behalf of her clients. She is an experienced Communications Specialist leading teams in branding, public relations and marketing. Having penned the story of startups, culture, events and products Loxley possess a passion for media relations and has a talent for creating relationships with influencers. With degrees in Design, Education and in current pursuit of Entrepreneurship & Innovation at Stanford, she utilizes her skills and spirit while igniting clever campaigns.
As a startup industry veteran, she has led multiple companies through R&D, branding, investor presentations, product launch and company organization. She thrives on collaboration and brings teams together across platforms and cultures. Over the past decade, she has worked in the non-profit sector producing events for American Cancer Society, Make-a-Wish and Easter Seals; she has led an experiential marketing campaign around the world through five countries; and she has been on founding teams creating the publicity for multiple startups across multiple sectors. Read more about her passions and background or contact her at LoxleyBrowne.com.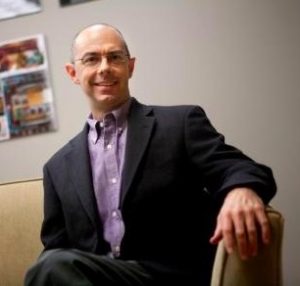 Frank Coppersmith
President
Blank Media Games
Frank Coppersmith is the CEO and founder of Possum Interactive, a software
consultancy focused on product discovery and development most recently building artificial intelligence products for the medical device industry. Frank also serves as the Chair, Austin Game Developers Association which represents over 135 studios and nearly 5,000 game developers in Austin with a mission to help great game developers make great game companies.
Before starting his own company, he was President of Capson Technology, a digital health
startup backed by BlueCross BlueShield Venture Partners.  Prior to Capson, Frank served as Chief Operating Officer and Studio General Manager for GameSalad, the maker of "GameSalad Creator" – a leading tool for mobile application and video game development. Used by over 500,000 independent game developers, GameSalad powered tens of thousands of games worldwide and represented over 20% of all new game launches on the iOS (Apple) App Store in 2011.
Frank got his start in the video game industry as Vice President, Finance and Administration for Challenge Online Games, a venture-backed (Sequoia Capital) startup in the web and social (Facebook) gaming space which was sold to Zynga. Prior to Challenge and Zynga, Frank served in a variety of roles with Toppan (formerly DuPont) Photomasks a worldwide manufacturer of semiconductor materials, ending his career there as the company's general counsel.
Frank holds a MBA in Finance and Operations Management from the Wharton School at
the University of Pennsylvania, a law degree from Samford University and a degree in
electrical engineering from The Citadel.
Frank was named Austin's "CFO of the Year" (small company category) by the Austin  Business Journal in 2010. Frank is also active in the USAF Reserves, holding the rank of colonel, where he serves as a senior judge advocate with US Cyber Command. Frank has previously deployed to Iraq, Turkey, Germany and Qatar.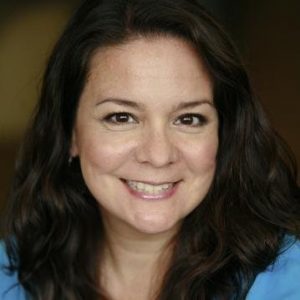 Adriana Cruz
President, Greater San Marcos Partnership
Master of Ceremonies
Adriana Cruz is the president of the Greater San Marcos Partnership, a regional economic development organization working on behalf of the city of San Marcos, Hays and Caldwell Counties, established to encourage economic growth in the heart of the Austin-San Antonio corridor. With more than 20 years of leadership experience in economic development and marketing at the state and regional level, Adriana leads the organization's efforts to diversify and strengthen the economy through high quality jobs and investment by implementing a comprehensive multi-year economic development strategic plan. As part of this strategy she promotes the region across the U.S. and abroad. Most recent accomplishments for GSMP are the announcement of more than 2,300 new jobs and over $225 million in investment including Amazon's newest fulfillment center (1,000 jobs) and EPIC Piping, the world's largest pipe fabrication facility under one roof (600 jobs).
Prior to assuming this role, Adriana was the vice president of global corporate recruitment for the Austin Chamber of Commerce where she was project lead in high profile corporate relocations and expansions including Apple, Facebook, eBay, Hanger Orthopedic, Samsung and LegalZoom. Adriana served for four years leading the statewide effort to promote Texas as a location for jobs and investment in Governor Rick Perry's Economic Development and Tourism Office.
In January 2016 she was appointed by Governor Abbott to the Texas Economic Incentives Oversight Board to review the efficiency of Texas' incentive programs. Adriana also serves on numerous boards including the Foreign Trade Zone of Central Texas, University Federal Credit Union, United Way of Hays County and Texas State University's STAR Park Commercialization Advisory Council. In 2014 Adriana was named a finalist in the Austin Business Journal's Profiles in Power: Central Texas Women of Influence Award.
Adriana holds a Bachelor of Business Administration in Marketing from The University of Texas at Austin.

Robert "Bob" Dean
Board Advisor and Global
Business Transformation Consultant
Robert (Bob) Dean is a global senior executive with proven expertise in digital transformation and leading organizations to transform businesses on a global basis. His business transformation success has been based on his holistic strategic approach of integrating business process assessment, organizational skill alignment, and the information technology provides. While business outcome focused, Mr. Dean has current expertise in digitization, the Internet of Things (IoT), Cyber Security, Cloud Computing, and other leading enabling technologies.
With over 25+ years of in-country international experience, Mr. Dean has Ex-Pat experience in the UK (5 years) and The Netherlands (2 years) as well as leading/managing business/digital transformation engagements and consulting services business units in all operating theaters.
Mr. Dean was the Vice President, IBM Global Services, Senior Partner at BearingPoint management consultancy where he was responsible for building and leading the Manufacturing and Supply Chain Management and IT Consulting Practices. This included working directly with global companies and governments across all manufacturing and retail industries worldwide. He also was the Executive Director, Manufacturing Industry Business Transformation at Cisco Systems, and has experience as Managing Director (UK), interim CEO, and senior executive with several world-class IT services, supply chain, sourcing and procurement consultancies.
Mr. Dean is a member of the Dean's Advisory Board of the College of Business at The University of North Texas.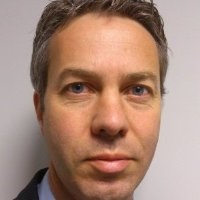 Michael De Blauwe
Management Advisor, BIO-Incubator Leuven
KULeuven Research & Development
Mr. De Blauwe is the Management Advisor at BIO-Incubator Leuven and is responsible for Research & Development Division at KULeuven.  Next to branding Leuven as a world class region for growth, the main objective of Michael's function is to seek opportunities between top researchers, high tech companies and financial investors.
Michael also holds the position of General Manager at Bio-Incubator Leuven and President at the Innovation & Incubation Center.
Prior to moving to KULeuven Research & Development (May 2012), Michael held several leadership and executive positions in multinational companies:
Aviapartner (airport ground handling), AMP (Lagardère group, press distribution), Aldi (retail), Huntsman-ICI (petrochemicals).
Having experienced jobs in operations as well as commercial departments, with multiple national backgrounds, Michael very well understands how to create synergy, collaboration and competitive advantage between businesses in a global context.
Michael has a strong interest in strategy and vision. His long term approach is one of the fundamentals for his track record of guiding ánd moving large groups of people, and of taking responsibility over important financial budgets (> mio € 60/year at AMP).
Michael holds a Master degree in business economics.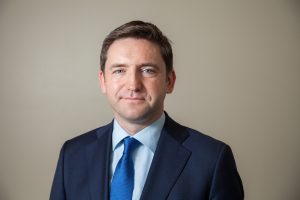 Mr. Adrian Farrell
Consul General of Ireland
Austin, TX
Consul General Farrell is Ireland's first Consul General to Texas.  The new Irish Consulate General was opened by Irish Taoiseach (Prime Minister) in March 2015 and covers seven states from its Austin base.  The Consulate works to build stronger political, economic and cultural links between Ireland and Texas.
Consul General Farrell was born in Dublin, Ireland and has an nineteen year diplomatic career with the Department of Foreign Affairs and Trade of Ireland. He previously served on the team that opened Ireland's Embassy in Ankara, Turkey in 1999.  He also served as Press and Information Officer at the Irish Embassy in Berlin, Germany from 2005-2010.  Between postings abroad he worked on the EU policy team in Dublin at the Department of Foreign Affairs and Trade and the Department of the Taoiseach, including during Ireland's Presidencies of the EU in 2004 and 2013.  He was also seconded to the Irish Business and Employers Confederation (Ibec) in 2014.
Farrell holds a degree in European Studies and a Higher Diploma in Education from the University of Dublin (Trinity College).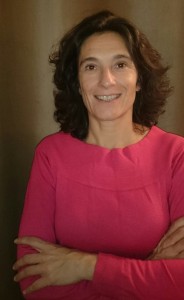 Inmaculada Gutiérrez
Spain Trade Commissioner
Inmaculada Gutiérrez is the Trade Commissioner of the Embassy of Spain (September 2014).
Inmaculada has extensive professional experience in both the public and private sectors. She has worked for the Ministry of Economy in Spain and has held different positions of responsibility related to economic policy, market regulation and removal of trade barriers. She has also been appointed to different posts by the Spanish Government in antitrust and intellectual property institutions as well.
Her knowledge of economic tools for market analysis led her to develop her professional career working for American economic consulting firms representing a wide range of industry sectors such as the retail, financial (credit cards), energy, telecommunications and infrastructure sectors among others.
Inmaculada has actively taken part in the development and management of nonprofit organizations in support of people with disabilities, particularly children on the autistic spectrum.
Mrs. Gutiérrez holds a degree in Economics by the Universidad Complutense de Madrid and in 1992 officially gained the position as Economist and Trade Expert for the Government of Spain.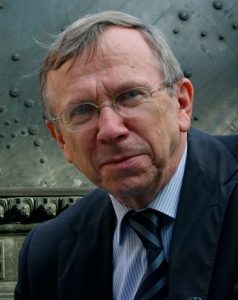 Dr. Martin Hinoul
Business Development Manager
K.U. Leuven Research & Development
Dr. Hinoul holds a Ph.D. in Physics, a postdoc and a postgraduate degree in Business Administration from the Catholic University of Leuven (KU Leuven).  He has also done postdoctoral research at the Stanford University, M.I.T..He has published extensively and lectured at major universities world-wide.
Dr. Hinoul joined Bell Telephone (ITT) in Belgium in 1972, where he headed the research department. He was involved in the development of the digital switch (System 12) in Shelton (CT- USA).  He was involved in setting up a joint venture between Bell Telephone and the PTIC in China (1982-1983).
Dr. Hinoul was the Technology Attaché at Belgian Consulate General in Los Angeles from August 1984 to March 1990 and at the Embassy of Belgium in Washington, D.C. from 1990 to 1998.
In April 1998 Martin Hinoul became the Business Development Manager for the "Greater knowledge region of Leuven", including the development of the "Science parks". He was based at the HQ of KU Leuven Research and Development, the university-industry technology transfer office. He was involved in setting-up up the Leuven Network (Leuven.Inc).
Martin Hinoul was the Chief of Cabinet for the Flemish Minister for Economy, Foreign Policy, Foreign Trade and Housing from August 2001 until 2003. In June 2003 returned to Leuven in his function of Business Development Manager for the "Knowledge Economy Region Leuven".  Dr Hinoul is also the author of several books in the field of innovation, knowledge economy regions etc.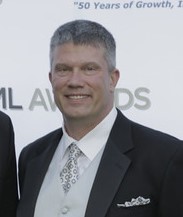 Daniel "Dan" Kern
Sales and Marketing Executive
Daniel (Dan) Kern is a seasoned sales and marketing executive with nearly 30 years of experience in a variety of sales, strategy and marketing roles across financial, government and manufacturing markets.  A customer evangelist with an analytical mind-set and ability to unpack, understand and help solve complex business problems. He has a passion for Digitization, the Internet of Things and data driven business optimization.  He has held a role as a Six Sigma black belt within market and customer operations as well as product development for high tech manufacturers.
Mr Kern holds degrees in Sociology with an emphasis in Criminal Justice from Northern Illinois University and a Masters of Business Administration from Lake Forest Graduate School of Management.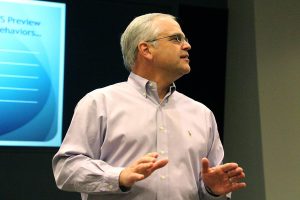 Rob Konopaske, Ph.D.
Director, Institute for Global Business
McCoy College of Business Administration
Texas State University
Rob Konopaske is the Director of the Institute for Global Business and an Associate Professor of Management in the McCoy College of Business Administration at Texas State University. A passionate educator who cares deeply about providing students with an exceptional international learning experience, Rob has taught numerous undergraduate, graduate and executive management courses, including: Introduction to Management, International Human Resources Management, and Cross-Cultural Management. He has received numerous teaching honors over the years, most recently the 2014 Gregg Master Teacher Panelist and 2012-2013 Namesake for the PAWS Preview program.
Rob earned his doctoral degree in Business Administration (Management) at the University of Houston, a master in International Business Studies (MIBS) degree from the University of South Carolina, and a Bachelor of Arts degree (Phi Beta Kappa) from Rutgers University.  He has taught management and international business/managment courses at the University of Houston, the University of North Carolina at Wilmington and Florida Atlantic University.
Rob is co-author of several McGraw-Hill Education textbooks: Global Management and Organizational Behavior, Management: Leading and Collaborating in a Competitive World, M: Management, Organizational Behavior and Management, Human Resource Management, and Organizations: Behavior, Structure, Processes. The eleventh edition of Organizations won a McGuffey Award (for longevity of textbooks and learning materials whose excellence has been demonstrated over time) from the national Text and Academic Authors' Association.

Thomas Lambert
Deputy Chief of the
Belgian Mission to the U.S.
Starting his professional career in 1994 as a tax and administrative lawyer at the Leuven and Brussels bars, Thomas Lambert entered the Belgian Foreign Service in 1998. He quickly developed a profile on multilateral diplomacy in general and on international trade issues in particular. His first responsibilities at the Foreign Office concerned cases on anti-dumping and countervailing duties. After a one year assignment to New York (Belgian Mission to the United Nations), a next assignment abroad brought him to Geneva, where he served at the Belgian representation to the World Trade Organization. He was chairman of the WTO Committee on Specific Commitments in 2003-2004, contributing to the technical side of the GATS (services) negotiations. In 2004, he was transferred to the Belgian Permanent Representation to the European Union in Brussels, where he headed the trade section.
Thomas joined the Private Office of the then Belgian Foreign Affairs Minister Karel De Gucht in 2007, as deputy chief of staff, with specific responsibilities on EU policy and trade policy in particular. The year 2009 brought him back to New York for a four year assignment as deputy Permanent Representative for Belgium to the United Nations. And in 2013, he drove down south along the I-95 to take up his position as deputy Chief of Mission at the Belgian embassy to the United States. His first responsibilities are with economic matters, ranging from IMF reform over promoting Belgian interests in the US, to the transatlantic trade negotiations (TTIP).
Ana-Barbara Llorente
CPA, CGMA
Ana-Barbara is a global auditing executive with more than 15 years of experience in finance, management, and public accounting in diverse industries in US and EU markets. She is a CPA in the US and its equivalent in Spain. She is the partner of Pendas International, PLLC an international accounting, tax and finance CPA firm helping international companies with accounting, taxes and finance services.
Ana-Barbara Llorente serves as the Treasurer for World Affairs Council of Austin. She serves also as the Chair Audit Committee of the Board of Directors at Austin International School. She volunteers with Foundation Communities and she is member of different professional organizations.
Ms. Llorente has a BA in Business and a Master in Accounting and Auditing from the University of Oviedo in Spain. She wrote a project about Materiality in Auditing as part of her PhD studies.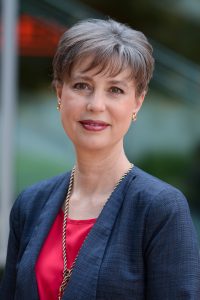 Deirdre B. Mendez, Ph.D.
Associate Director for Cultural Programs
the McCombs School of Business
Deirdre B. Mendez, PhD is an intercultural consultant, speaker and author who helps U.S. companies and their international partners identify and resolve culture-based problems. Following two decades as a consultant, Deirdre is now Associate Director for Cultural Programs at the McCombs School of Business. Her book The Culture Solution facilitates self-guided problem-solving for international executives. Find her atwww.deirdremendez.com.


Mortada Mohamed
President, World Affairs Council of Austin
Mortada is the President of the World Affairs Council of Austin, and former Regional Trade Director for Europe, Africa, Middle East, for the State of Texas, Office of the Governor, Economic Development & Tourism Division, where he promoted Texas exports and foreign direct investment in these regions. This included the IT, energy, agriculture and food sectors. He is an adjunct professor of international business at several Central Texas universities and colleges. He has served as a speaker for the US Department of State International Speaker's Program throughout North Africa and the Arabian Gulf region.  Mr. Mohamed presented in conferences both domestically and internationally, most recently at the Bahrain, Higher Education Council Symposium; "International Academy of Management and Business Symposium", Istanbul, Turkey and the "World Investment Conference", La Baule, France.
He is a volunteer consultant on behalf of ACDI/VOCA, funded by USAID, assisting in economic development programs in Eastern Europe, Africa and Siberia.
Mr. Mohamed serves on the University of Texas at Austin Center for European Studies Advisory Board; the Board of Governors of North America Small Business International Trade Educators (NASBITE); is a member of the Texas Economic Development Council and the District Export Council.
Mr. Mohamed has an MBA from Thunderbird School of Global Management in Arizona.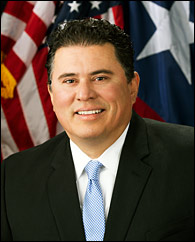 Rolando B. Pablos
Texas Secretary of State
Governor Greg Abbott appointed Rolando B. Pablos as the 111th Texas Secretary of State on January 5th, 2017.
Secretary Pablos brings an extensive record of public service to the Office of the Secretary of State, including tenure as a commissioner on the Texas Racing Commission and the Public Utility Commission of Texas.
Secretary Pablos understands the importance of leveraging strategic community capacity in order to foster economic growth and attract investment to Texas. As both a state official and in his private practice, he has played critical roles in the advancement of international trade with Texas, especially through his advocacy for cross-border collaboration between the US and Mexico.
Secretary Pablos earned a B.A. from St. Mary's University in 1992, an M.B.A. from the University of Texas at San Antonio in 1994, an M.H.M. from the University of Houston in 1996, and a J.D. from St. Mary's University School of Law in 1998. He is a licensed attorney and founding partner of RB Pablos P.C.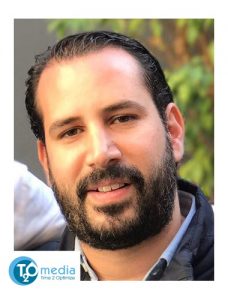 Alejandro Ramirez Gallardo
Managing Director
de T2O media USA
After starting his Marketing studies in Mexico City, Alejandro continued working and joined a corporate events company, where he oversaw the coordination of logistics and sponsor relations for Coca Cola, Federal Express, among others in several consecutive years.
Alejandro concluded his Marketing studies in CESMA Business School (Caja Madrid – Bankia school) and got a special mention for his Master in Communication Skills as a CUM LAUDE graduate. He entered Andromedical as an SEO consultant as part of his internship and later took charge of the E-commerce website and affiliate program, completing this phase after 5 years in the company. In 2010, he joined T2O media as a Senior SEO Consultant. After three years, he was asked by management to create the new Mobile area in T2O media and has been the Mobile Director since in collaboration with the Client Service Department.
Alejandro was appointed as Managing Director of the new T2O media branch in the US in 2017 with Houston the first office to open in the Lone Star State.
Alejandro has been a teacher in different business schools, such as Cámara de Comercio de Madrid, Foro de Economía Digital, EAE Business School, Escuela Superior de Publicidad and The Valley in Spain. He is also a Mentor at Campus Madrid (Google) as part of the startup development program. His active personality led him to become one of the first Mobile Experts to complete the ISDI-Google program in Spain, while being mentored to set-up the Mobile area in T2O media by the founders of the school.
You can occasionally find some articles in different publications as; ReasonWhy, Interactive Magazine, Emprendedores, among others.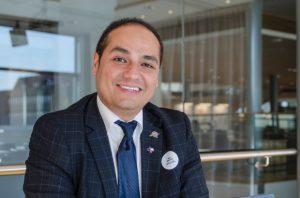 Ben Ramirez III
Founder and CEO
Cogitare Global, LLC
Ben Ramirez III, Founder and CEO of Cogitare Global, LLC.  Cogitare Global assists the transformation of local companies into global competitors.  Ben works with organizations to identify specific business goals and implementation strategies which match their objectives.  He provides executives and their teams with the tools they need to achieve sustainable growth in a continually changing international marketplace.
Drawing upon a twenty-year career in the public and private sectors, Ben has earned a reputation as a trusted advisor with expertise in strategic planning and global partner development. He has assisted numerous business expansion efforts within the North American Free Trade Agreement (NAFTA) region and around the world.
Ben is the Administrator of the Foreign Trade Zone of Central Texas.  He received an appointment to the Texas Camino Real District Export Council by the U.S. Secretary of Commerce, Penny Pritzker.  He is an Entrepreneur Advisor at Tech Ranch, and serves as Vice President and Executive Director of the International Trade Center for the World Affairs Council of Austin.  Ben holds a BA in Philosophy and Political Science from the University of Michigan, and a JD from the University of Toledo.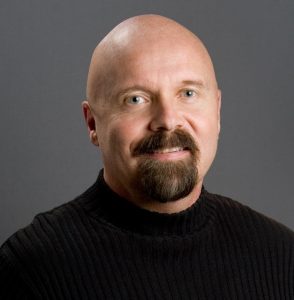 Fred Schmidt
Director of International Affairs
Capital Factory
Fred Schmidt was a political refugee from Poland as a child, grew up in Detroit, and has now been a 27-year resident of Austin, Texas, dividing his work time between the cities of Los Angeles and London.  In Austin he is Director of International Affairs at Capital Factory, a top national incubator/accelerator facility nurturing over 200 tech startups to success.
He is also co-founder of his 4th tech videogames company, Portalarium.  And he is co-founder/CEO of a collection of unique Austin lifestyle retail businesses in music, fashion and toys: Wild About Music, Austin Rocks Texas and Toy Joy.
Fred is very active in civic and community affairs having served on the boards of the Downtown Austin Alliance (an urban PID), Downtown Austin Neighborhood Association, East 6th Street Historic & Entertainment District, and St. Edward's University School of Management & Business.  He also serves as the City's liaison in building the thriving Sister Cities relationship, grounded in the tech and creative industries, between Austin and the London Borough of Hackney, home to the UK's flourishing "Tech City" scene – service for which he has been awarded the honor of Member of the Most Excellent Order of the British Empire (MBE) by Her Majesty Queen Elizabeth II.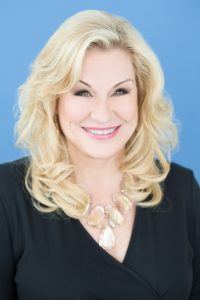 Sharon Schweitzer, J.D.
Cross-Cultural Consultant & Trainer,
Author, Founder, Access to Culture
Sharon Schweitzer, J.D.  is a cross-cultural consultant, international business etiquette expert, award-winning author, and the founder of Access to Culture. As a global citizen, she has lived and traveled to more than 70 countries on 7 continents. She speaks French and some Czech.
Sharon helps business leaders and organizational teams understand global cultures—and the tremendous role these cultural nuances play in establishing strong, successful international business relationships
She is the author of the best-selling book, Access to Asia, a guide providing insider tips on culture, dining etiquette and business protocols across the globe, in the USA and 10 Asian countries. Her Amazon #1 international business best-seller was named to the Best Books of 2015 by Kirkus Reviews.
She was a 2016 Winner of the British Airways International Trade, Investment and Expansion Award (small business category) at the Greater Austin Business Awards. She is currently a Board Member of the following organizations: Global Thinkers Forum, London, South Texas College of Law-Houston, and the Austin Chamber of Commerce.
Sharon graduated from the Ohio State University and South Texas College of Law – Houston. Find her at www.sharonschweitzer.com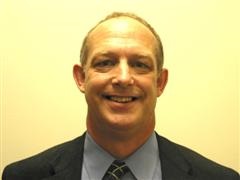 Douglas Smith
Assistant Director, International Trade Center, University of Texas at San Antonio
Douglas Smith is the Assistant Director of the International Trade Center, University of Texas at San Antonio. The Center provides international trade consulting to small and medium-size companies and he is responsible for working with clients in the Austin-area.
He has been involved in international marketing consulting for more than 25 years, focusing on import and export development, international marketing strategy, international market research, marketing channel management, and industry and economic research..  He has consulted for small businesses as well as major corporations such as IBM, Motorola, and Johnson Wax, trade associations including the Business Round Table, and the foreign trade commissions of Thailand, Portugal, and Colombia.
Prior to joining the International Trade Center, he was Vice President for Consulting at Global Trade Information Services, a Columbia, SC international trade information and advisory company, the International Business Department at the University of South Carolina, and Frank Lynn & Associates, a Chicago-based international consulting company.
He was a contributing editor to Textile Asia Magazine and has articles published in Atlanta International Magazine, Twin Plant News, and Business Horizons.  He holds a M.A. in Government and a M.B.A. in Finance and International Business from the University of Texas at Austin, and is a Certified Global Business Professional.
In addition he serves on the Texas Camino Real District Export Council and the Steering Committee of the Austin International Business Coalition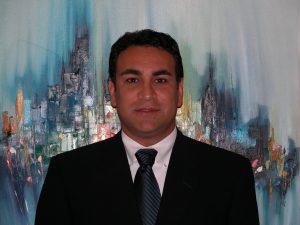 Larry Tabash
Sr. Int'l Trade Specialist
U.S. Dept. of Commerce
U.S. Commercial Service, Austin TX
Larry Tabash is a Senior International Trade Specialist and Middle East expert for the U.S. Department of Commerce/U.S. Commercial Service in Austin, TX. He has held positions overseas with both the U.S. Department of Commerce and the U.S. Department of State as a Senior Business Advisor in Iraq working on infrastructure development and capacity building. He has traveled throughout the Middle East and Europe and worked extensively in those markets assisting companies in finding suitable American partners. He has led trade missions to Asia and the Middle East. A native of Washington, DC.
Mr. Tabash's personal and career pursuits have taken him to over 40 countries in the Americas, Europe, Africa, and Asia. Prior to joining the U.S. Department of Commerce in 1998, he worked as a Senior Project Manager for Visa Interactive which later became Integrion Financial Network, a start-up electronic bill payment company in Reston, Virginia and for Riggs National Bank as a Senior Sales & Service Representative and Loan Officer. Larry also worked as a Program Officer for AMIDEAST Inc., where he administered USAID and privately-funded training programs and worked on business development for the organization. He has more than 20 years of experience in international trade, business, and banking.
Larry earned both his bachelor's degree in International Studies and his master's degree in International Commerce and Policy from George Mason University in Fairfax, Virginia.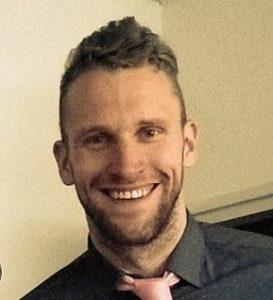 Miroslav Tenkl
Director of West Coast Operations
CzechInvest
Miroslav Tenkl is the Director of West Coast Operations at CzechInvest, governmental business development agency of the Czech Republic. Miroslav is based in San Francisco and his mission is support West Coast companies that intend to expand their business into the Czech Republic. In particular, CzechInvest assists with administration of investment incentives, site selection, identification of suppliers, tailor-made visits, liaising with state authorities, municipalities etc. At the same time, Miroslav is at disposal of Czech young innovative companies, startups, heading Silicon Valley. He helps them to find a proper accelerator/incubator, introduce suitable people, increase visibility through organizing pitching and networking events etc.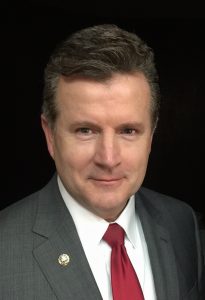 Brian Vanicek
SPJST Supreme Lodge President
Honorary Consul of the Czech Republic
Mr. Vanicek has served as President of SPJST since 2004. SPJST is Texas-based fraternal life insurance company founded by Texas pioneers of Czech descent in 1897. He is past president of the Fraternal Alliance of Texas and founding president of the SPJST Foundation.  Mr. Vanicek also serves on the Board of Directors for the Czech Heritage Museum in Temple, Texas and the Czech Heritage and Cultural Center in La Grange. He received the Czernin Palace Bronze Memorial Medal from the Ministry of the Czech Republic in 2010 for significant contributions in preserving and promoting relations between the Czech Republic and the United States of America.
Mr. Vanicek was designated Honorary Consul of the Czech Republic for the State of Texas in 2014. As Honorary Consul, Mr. Vanicek's duties include trade development, tourism promotion, facilitating business and cultural exchanges and compatriot affairs. He earned his bachelor's degree in Journalism from the University of Texas in 1983.
Over the past quarter century, Mr. Verma has built BLUE LANCE into a global provider of Cybersecurity products and services that help companies assess and remediate the security of their information systems. Banks, corporations, health care organizations, education institutions, retail outlets and government agencies in over 40 countries use Blue Lance's software solutions.
Mr. Verma started his software career developing algorithms as an Environmental Engineer at Brown & Root. Thereafter, he developed oil-rig operations and control software for Shell Oil before founding BLUE LANCE.
After founding BLUE LANCE he set up Softec International, an off-shore software development and export facility in Mumbai, India and later successfully sold it to Novell India.
In 2013, Mr. Verma co-founded Reneka App Builders, a custom mobile app development company that helps businesses build apps to mobilize their workforce, improve productivity and generate revenue through customer facing apps.
Mr. Verma serves as the Chairman of the Board for the Center for Houston's Future. He has also held the positions of Vice-Chairman and Chairman of Communications committee for the same organization. He is a member of the Executive Committee and chairman of The Cybersecurity Task Force for the Greater Houston Partnership. He's served as the Secretary/Treasurer and Chairman of the Houston Chapter of the Step Out National Income Development Committee. He's also a Board Member of the Greater Houston Health Connect (GHH) and serves on the 2017 Finance Committee, plus Information Security Risk and Compliance Committee. He's a Board Member and former Chairman of the Technology Advisory committee for the Houston Technology Center as well as a former Chairman of their Advisory Board. He also serves on the Advisory Board of the University of Houston College of Technology and is active in the American Diabetes Association (National Board).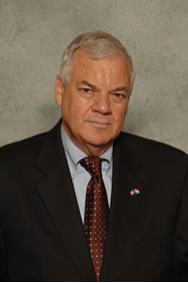 Geert C. Visser
Honorary Consul, Belarus
President of the Netherlands
American Business Counsel
Geert C. Visser is currently the Honorary Consul for the Republic of Belarus and President of the Netherlands – American Business Counsel and the former Honorary Consul of the Kingdom of the Netherlands. He has exercised the position of Executive Secretary of the Consular Corps of Houston, Texas, from 2006 until 2014. On January 01, 2010, Geert Visser was appointed Regional Director in the U.S. for the Port of Rotterdam. Since 1982, Geert Visser has occupied the position of President of Global Marine Transport Inc.
With more than 30 years of experience in the Marine Transportation industry, Geert has carried out and contributed to Marine Transportation projects throughout the world. Prior to his relocation to Houston, in 1978, Geert was Vice President of the Dutch Marine Installation company of Heerema Marine Contractors and as such was stationed in The Hague, The Netherlands, in London, England, in Aberdeen, Scotland, and in Port Gentile in the Congo.
Geert's work environments have exposed him to different cultures and his extensive work experience has consistently involved operation management, diplomacy, and technical and security issues. Geert Visser is a Dutch national and has a Bachelor's Degree from the University of The Hague, The Netherlands. Besides his native Dutch, his languages include English and German.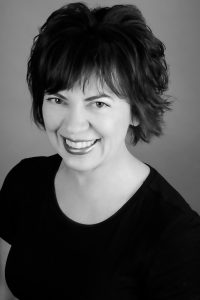 Liz Wiley
Honorary Consul of France for Austin
Liz Wiley, Honorary Consul of France for Austin, is an attorney with Grable Martin Fulton PLLC, a "general counsel hub," where she and a team of lawyers act as general counsel to advise startups and medium-sized companies on such legal issues as intellectual property protection strategies, employment law, and fundraising and other corporate transactions. She began her legal career as a judicial clerk at the Fourteenth Court of Appeals in Houston,  Texas and continued at Andrews Kurth Kenyon where she was a litigation and appellate partner focused on complex litigation in bankruptcy, premises liability, and business litigation. She would then open her own law firm to manage the motion practice and appellate docket in federal courts for a client's nation-wide patent litigation. Her expertise now lies in assisting French companies with entity formation, intellectual property, and managing operational differences between the French and U.S. business cultures. Since 2012 she has been connecting sister city Angers, France with Austin for film and tech collaborations and has facilitated French delegations' discovery of Austin's ecosystem.
In addition to being a frequent speaker abroad about the Austin ecosystem, Ms. Wiley is the founding director of the French American Business Council of Austin, a member-supported trade association focused on supporting business exchanges between companies in Austin and France, and currently serves as the Chair of its Board of Directors. Ms. Wiley's volunteer work also includes acting as the legal mentor for French Tech Austin, an initiative supporting Austin's candidacy as an official French Tech Hub, and finishing up her term as the Chair of the Board of Directors of Austin International School, a tri-lingual immersion and global curriculum that follows the French curriculum and is accredited by the French Ministry of Education. In May 2015, the Consul général of France asked Ms. Wiley to serve as the Honorary Consul of France, a post she has held for Austin since November 2015.
Ms. Wiley obtained her J.D. cum laude from St. Mary's College of Law in San Antonio; obtained an M.A. at the University of Texas, Lozano Long Institute of Latin American Studies, and received a B.A., magna cum laude and Phi Beta Kappa, from Sweet Briar College in Sweet Briar, Virginia. As a double major in French and Hispanic Studies, Ms. Wiley was part of the Sweet Briar Junior Year in France program, which comprised a year in Paris studying at Sciences Po, l'Université Paris-Sorbonne (Paris IV), and the Alliance Française de Paris.