2022 Presenters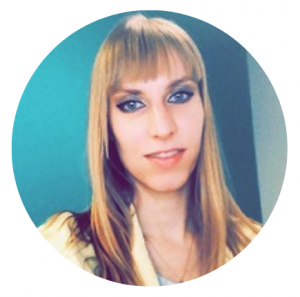 Polina Anastassieva
Pro Fraud Team Member, eBay

Polina Anastassieva graduated from St. Edward's University in 2014, with a BBA in International Business. She's back at St. Edward's and is currently completing her MBA, focusing on Risk Management. Polina's experience includes studying in the heart of Washington D.C. as well as having worked in the nation's fourth largest environmental agency – the Texas Commission on Environmental Quality. 
Polina is also the Business Development Coordinator for the World Affairs Council of Austin. Amidst the pandemic she and her colleague created a new talk series called "The Globalist" which is held monthly. Additionally, she is heavily involved in the international and entrepreneurial communities which includes her participation at events in partnership with the Kozmetsky Center of Excellence.  
Currently, Polina has been appointed to her second term on the Travis County Appraisal Review Board and is working for eBay on their Pro Fraud Team. 
---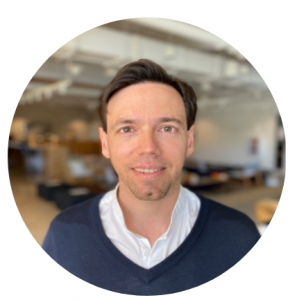 Bruno Billy
President, Apgar North America
Bruno BILLY is the President of Apgar North America, a data advisory company and data management systems integrator (120+ people in 6 countries). 
Bruno started his career in 2001 and worked in sales and consulting for global leaders in the energy sector (Areva, Alstom). He moved to IT in 2010 to play the role of IT's advocate, marketer, and communicator in various positions at Air Liquide, and TechnipFMC in Paris, then Houston. He joined Apgar Consulting in 2020 to launch the company in North America from the office in Austin.
Bruno is a member of French Tech Austin and the French American Chamber of Commerce in Texas. 
---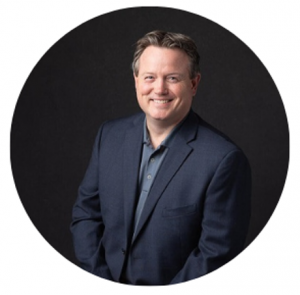 Donovan Blaylock
Director of Solutions
SecureAuth
Donovan Blaylock is the Director of Solutions at SecureAuth. SecureAuth provides passwordless & continuous authentication to millions of applications daily. He is a veteran in the Identity & Access
Management realm of Cybersecurity and has worked at several of the industry leaders in that space as well as Federal and DoD agencies.
Donovan grew up in Washington, DC but now calls Austin, TX home. He spends a lot of his spare time involved in technology roundtables,  startup social events, and enjoying the famous live music scene that the city is known for. All of his remaining time is spent with his two children, travelling the globe and taking on new woodworking projects in his wood shop.
---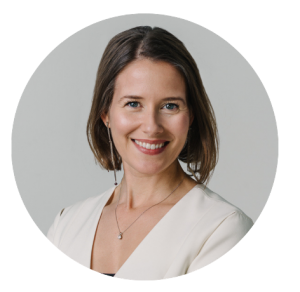 Chelsea Collier
Founder, Digi.City
Chelsea Collier convenes people across sectors to focus on smart cities for the social good. She is the Founder of Digi.City, a forum for supporting the co-creation of smart(er) cities and more connected communities. She also serves as the Editor-at-Large for Smart Cities Connect, which provides news, networking and educational opportunities in the area of smart cities.
She is a University of Manchester (UK) Simon Industrial & Professional Fellow (2019), a Marshall Memorial Fellow(2018) and an Eisenhower Fellow (2016). She is also the co-author of the Smart Cities Playbook and the creator of the Digi.City Smart(er) Cities Toolkit
Her work has been featured in Governing Magazine, Inc.com, Venture Beat, Chicago Tribune, Global Trade Magazine and dozens of other publications. Her previous experience in state government, economic development, social enterprise and tech entrepreneurship informs her cross sector approach.
She lives in Austin, Texas and is active in the local tech and social impact communities including serving on the board of the Austin Smart Cities Alliance. Her masters and bachelor degrees are from the University of Texas at Austin.
---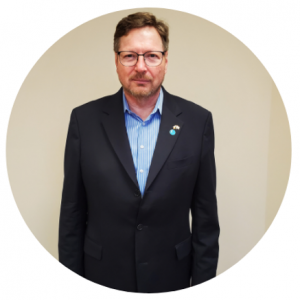 Yves Dubus
Belgian Trade & Investment Commissioner
Wallonia-Brussels Regions Foreign Trade & Investment Agency
Grand-Duchy of Luxembourg Foreign Trade Rep Office
Yves Dubus is the Belgian Trade Commissioner in Houston, Texas. His primary mission is to foster trade and investment relations between the Wallonia and Brussels Regions of Belgium and the Southern States of the United States of America. Through official channels and privileged partnerships, he maintains an extensive network of contacts to facilitate the creation of new companies on both sides of the Atlantic.
Services provided by the Belgian Trade Commission in Houston
include market intelligence and assessments, as well as assistance for the development of business plans for Belgian companies in the USA, and the facilitation of access to government authorities for American companies investing in the Wallonia and Brussels Regions of Belgium.
He is a Belgian career diplomat since 2008. He was posted in Guangzhou, China, as Trade & Technology Commissioner for 5 years, before being posted in Houston, Texas, in August 2013. 
Prior to his public career, he held various positions in the private sector working in IT between 1988 and 2008, first, in the development of new businesses linked to the deregulation of the airlines industry in Europe, and second, in the development of new technologies, and new business models, linked to the development of the Internet. In 2000, he was the General Manager of Travelprice, the first ever online travel agency in Belgium, and later served as VP of Professional Services, in Munich, for Siemens Mobile Travel Services.
Yves holds a Master's Degree in Political Sciences from the University of Cape Town, South Africa.
---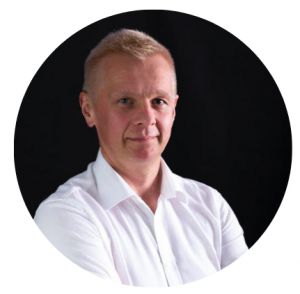 Jacek Figuła
Chief Commercial Officer
Billon
Jacek Figuła, Chief Commercial Officer of Billon, a company that reinvented the Distributed Ledger Technology to manage money, tokens, data, and identity. Also, an advisor to Passus SA – a cybersecurity integrator and Sycope solution vendor as well as SafeKiddo  – a parental control and cybersecurity company.
Before, 20+ years' experience in sales leadership and team leading in global corporations, namely: Cisco, UPC, Nortel, DEC and Siemens. Most recently, at Cisco, Jacek has been leading the solution sales teams and projects in CEE.    
---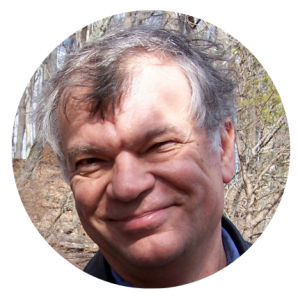 Len Hause
Senior Technology Advisor
U.S. Department of State  
Bureau of Cyberspace and Digital Policy 
International Cyberspace Security
Len Hause is a Senior Technology Advisor for International Cyberspace Security in the bureau of Cyberspace and Digital Policy at the U.S. Department of State. Previously, he served the Department as an IEEE Science and Diplomacy Fellow in its precursor, the Office of the Coordinator for Cyber Issues. During his tenure at State, he has participated in numerous delegations for cyber consultations, training sessions, and dialogues across the globe and is a recurring faculty member in cyber diplomacy tradecraft training courses for Foreign Service Officers serving in U.S. embassies.
A private sector technologist for over 35 years, he has experience in systems and software development, semiconductors, telecom, Internet, marketing, and digital transformation strategies. He has been recognized as a pioneer in the adoption of Internet protocols and culture within the Enterprise. He is a member of the IEEE, Association for Computing Machinery, The Recording Academy, and has served on industry, educational, corporate, and government advisory boards and consortiums.
He holds U.S. Patents in telecom and a BS degree in Electrical Engineering from Lehigh University.
---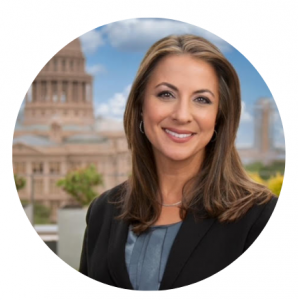 Ruth Ruggero Hughs
Partner
Co-Chair, Public Law Section
Kelly Hart

Ruth Ruggero Hughs, former Texas Secretary of State, is a partner at Kelly Hart's Austin office and co-chair's the firm's Public Law group. Her practice is focused on Public Law, assisting businesses to manage the intersection of law, policy and government.
Ms. Hughs brings decades of combined legal, government, and political experience to the comprehensive array of services she provides to corporate, public, and non-public clients at the federal, state, and local levels.
Ms. Hughs most recently served the State of Texas as the 113th Secretary of State, appointed by Governor Greg Abbott in 2019. As Secretary, she was the State's Chief Election Officer, Chief International Protocol Officer, and the Governor's Chief Advisor and Liaison to Mexico and the border region. Prior to her appointment as Secretary of State, Hughs served as Chair and Commissioner Representing Employers at the Texas Workforce Commission, where she worked to foster opportunities for economic growth by partnering with the business community to provide employers with a variety of resources to expand their businesses.
Before her tenure in public service, Hughs worked as a licensed attorney and was a small business owner.   On April 29, 2022, she was named Honorary Consul to Spain in Austin and continues to maintain close ties with international partners interested in doing business in Texas.
---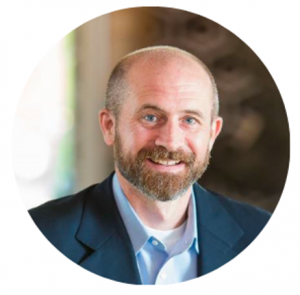 Tyler Johnson
Founder
Laowai Enterprises
Tyler Johnson is an accomplished Global Fortune 50 Executive. He has engaged and partnered with executive business leaders across the globe to accelerate growth and expansion in large businesses. Tyler has over 25 years experience working with some of the largest companies in the world, in addition to co-founding a US-based software technology company. 
Tyler worked for Dell Technologies for 21 years in a variety of sales, marketing and general management roles, including Shanghai, China for 10 of those years (2005-2015). He led sales and operational organizations for Dell within China and across Asia. Tyler's organization was responsible for Dell's Global Asia Business Unit which represented the largest companies in the world (Global Fortune 500). In addition, he was Managing Director of the Shanghai headquarters incorporating R&D, Procurement, Sales and Government relations. Tyler received the Dell Worldwide Executive Leadership Award for Inspirational Leadership from the Chairman and Executive Committee. 
Tyler has worked with many large companies with HQ's in North America, EMEA and Asia including Huawei, ZTE, Ford, GM, Toyota, Nissan, VW, Panasonic, Sony, Siemens, Foxconn, BHP, Walmart, Alibaba, Baidu, Tencent and Netease. The work focused on foreign joint venture expansion, localization development, IT manufacturing automation/modernization, business operations and establishment of technology infrastructure for future innovation. 
Since 2015, Tyler has been involved with a number of software automation companies. He co-founded an HR technology company called Your6, Inc. benefitting United States Veterans, and also served as the Chief Sales Officer for iQuate, Inc., a cloud migration automation technology. Tyler also served as the Chief Executive Officer for VTS Cyber, a cybersecurity company focused of governance, risk and compliance in highly regulated environments. 
Tyler serves in advisory and board roles to Grayline Group, the Austin Asian Chamber of Commerce, The University of Texas at Austin, The US/China Innovation Alliance, and The George H. W. Bush Foundation for US-China Relations. 
Tyler published his first book in March 2019 titled "The Way Of The Laowai": about the importance of international self-awareness for business. 
Tyler is the founder of Laowai Enterprises which help people and organization bridge cultural mindshare.
---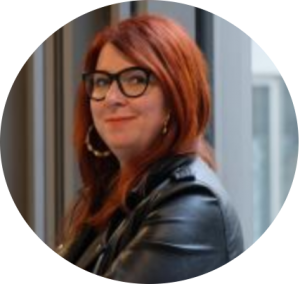 Zuzanna Kobrzynski
Head of the Polish Investment and
Trade Agency Office, Houston
Zuzanna Kobrzynski, is the head of the Polish Investment and Trade Agency office in Houston, TX, which is a part of a network of six US based offices. Her office covers seven states in total. The Agency's mission is to help Polish entrepreneurs expand and grow their footprint into the US market and to help encourage the flow of FDI in Poland.
Prior to joining the Agency, she ran the innovation program for the American Chamber of Commerce in Poland, administered a joint US and Poland program on innovation for Poland's National Center for Research and Development, was the assistant director of NYU's Center of the Cold War and the United States, and worked in both the US State and Federal governments in a variety of roles.
---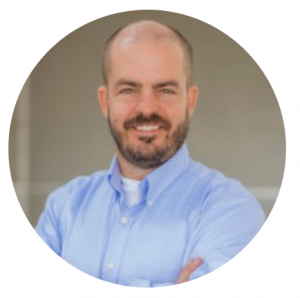 Kevin Koym
CEO and founder, Tech Ranch
As a seven-time startup veteran and CEO and founder of Tech Ranch Austin, a venture accelerator for early-stage technology companies, Kevin Koym is a recognized pioneer in the startup community whose influence has been felt by over 6,500 entrepreneurs from over 42+ countries.
His motivation to work with startups stems from his belief that supported entrepreneurs create more innovation, which leads to more solutions to address society's most pressing issues.  As a result, Kevin is known worldwide for his work in establishing entrepreneur networks in the U.S., Mexico, Chile, Singapore, Korea and Australia.
---
Luis Lepe is the Country Managing Director for the U.S. of Telefonica Tech, a global Cybersecurity company part of Telefónica Group. Telefonica is a leading global Telco headquartered in Europe and presence also in Americas. Mr Lepe has more than 25 years assisting corporate clients in their digital transformation, and has a wide experience about how technology has been evolving during the last two decades. Previous to this role, Luis was managing Multinational Clients in Telefonica. He holds a degree in Telecommunications Engineering and an executive MBA by ESADE Business School. He is currently based in Florida since November 2021 leading the project in the U.S.
---
After graduating from business school with a degree in economics and international trade Mr. Markocsány started to work at a private owned Hungarian foreign trade company. He was in charge of design and coordination of complex programs in Latin-America and Asia.
He also managed civil engineering projects in Hungary and advised the Hungarian Foreign Trade Association. After joining the Hungarian export promotion agency in 2011, he was responsible for promoting complex technology exports of SME-s to Latin America, Asia and Africa. At the same time, he was the Private Sector Liaison Officer of the World Bank and the UN in Hungary.
Gabor started his foreign service in Mexico City as trade attaché, from where he got promoted to the Head of the Latin-American Department of the Ministry of Foreign Affairs and Trade on Hungary. In 2018, he was appointed to lead the new diplomatic representation of Hungary in Houston, TX.
---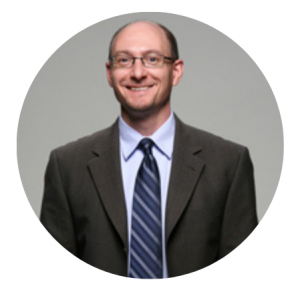 Dr. Michael W. Mosser
Associate Professor of Instruction
Assistant Director of the Center for European Studies
University of Texas at Austin
Dr. Michael W. Mosser is Associate Professor of Instruction at the University of Texas at Austin with a joint appointment in the Department of Government, the Center for European Studies (CES), and the International Relations and Global Studies (IRG) program. He is also Assistant Director of the Center for European Studies (CES) at UT-Austin, as well as a Distinguished Scholar in the Robert S. Strauss Center for International Security and Law. He teaches courses in European and international security, European environmental policy, comparative and European politics, international organizations, and foreign policy analysis. He is the faculty advisor for the University of Texas at Austin's "Peace Corps Prep" program, as well as the faculty liaison to the US Department of State's "Diplomacy Lab" program. He serves on various academic advisory bodies on campus, including as an Ambassador in the Experiential Learning Initiative (ELI) and member of the non-traditional student (NTS) advisory board. He has won multiple awards for his teaching at UT-Austin, most notably being selected as a member of the 2021 "Texas Ten" by the Texas Exes, and the 2016 Raymond Dickson Centennial Endowed Teaching Fellowship.
His article "Embracing "embedded security": the OSCE's understated but significant role in the European security architecture" was published in European Security in July 2015. He is presently working on a project conceptualizing the European Union as a catalyst in European security.
A southwestern Pennsylvania native, Dr. Mosser is a graduate of the University of Pittsburgh (BA, Political Science and History) and the University of Wisconsin – Madison (MA and PhD, Political Science). He has published articles and book chapters on the Organization for Security and Cooperation in Europe (OSCE) as well as in the fields of military art and science and military sociology more generally. He is active in student events and activities on campus related to his research and teaching fields, has published op-eds in major Texas newspapers and has been a regular guest on KUT Radio's "Texas Standard" news program.
---

Alex Raguet
President. French Tech Austin
Alex Raguet is the president of French Tech Austin.  Before arriving in Austin three years ago, Alex had spent ten years in investment banking in NYC.  Alex comes to the French Tech ecosystem with experience both on the funding and the startup side: he was the CEO of a FinTech/ClimateTech startup in France, Lumo, which he co-founded in 2012.
Lumo grew up alongside and with the French Tech movement that focused on creating ecosystems to accelerate growth of high-value startups.  Lumo was incubated by Bpifrance, France's premier innovation investment bank, and Climate KIC,a community of the European Institute of Innovation and Technology, which supports companies that are accelerating the transition to a zero-carbon, climate-resilient society.  Lumo was acquired by the group Societe Generale in 2018. 
---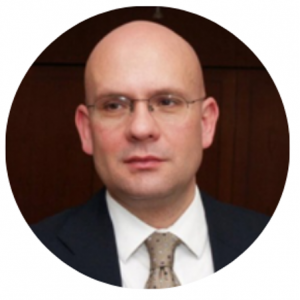 Pjer Šimunović
Ambassador of
Croatia to the United States
Pjer Šimunović is Croatia's Ambassador to the United States, a position he's held since September 2017. Before assuming his Ambassadorship, together with a career in international affairs journalism and academic research he served in various high-level positions in the Croatian Government, in the fields of national security, defense and diplomacy.
He was Director of the Office of the National Security Council, Ambassador to Israel, Defense State Secretary in charge of defense policy, National Coordinator for NATO and Assistant Foreign Minister, heading Division for International Organizations and Security, Political Counselor at the Embassy in Paris, and Deputy Director of Analytical Department in the Foreign Ministry. During his career in journalism, he worked with the BBC World Service in London, with the magazine Europin Paris, and with the Croatian daily 'Večernji list'in Zagreb, covering the collapse of Communism, crisis and war in the former Yugoslavia, and European and Transatlantic affairs.
A regular speaker on the security issues at  many international conferences and seminars, he is the author of a range of studies and articles published in the leading international journals, dealing with the arms trade and defense industry, post-Communist national security, NATO enlargement, defense transformation, international peace-keeping and stabilization operations, counter-terrorism (including: 'Making of an Ally – NATO membership conditionality implemented on Croatia', The Journal of Transatlantic Studies, Spring 2015;'A framework for success – contextual factors in the UNTAES operation in Eastern Slavonia', International Peacekeeping, Spring 1999; 'The Russian military in Chechnya – a case study of morale in war', The Journal of Slavic Military Studies, March 1998).
Ambassador Šimunović holds an M.A. degree from the Department of War Studies, King's College London, and a B.A, degree in the Comparative Literature and Italian Language and Literature from the University of Zagreb. He is born in Split, Croatia, in 1962. Ambassador Šimunović is decorated with the title of Chevalier de la Légion d'honneur de la République française.
---
Julia Sohajda
Managing Partner
Vespucci Partners
Julia Sohajda has made several investments in deep-tech startups, including climate tech company Poliloop, which focuses on reducing the impact of plastic, and climate tech engineering automation company Transcend. Most recently she helped portfolio company Transcend to raise $10 million. 
Her colleagues say that for the online book distributing company Booktopia, Ms. Sohajda helped make a private equity deal for a group of investors at a value of $3 million. In under two years, she made the investors $14 million when they exited in August 2021
---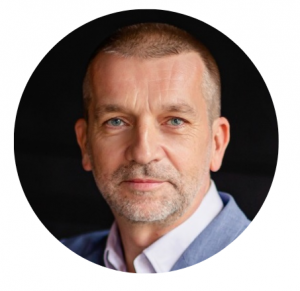 Przemysław Kucharzewski
Co-founder and VP Sales
Cypherdog Security
Przemysław Kucharzewski is manager with 26 years of experience in building sales channels, marketing and commercialization of IT solutions. In recent years, he has been focusing in particular on cybersecurity and cloud solutions. Co-founder and VP Sales in Cypherdog Security Inc. – vendor of solutions for encrypted file transfer, data storage and communication. He supported and still support startups in the area of ​​cybersecurity in their development, commercialization and building sales channels.
He is the author of many articles in the IT & business media (including the BrandsIT.pl portal, PoradyODO.pl, conowego.pl), speaker and lecturer (including Business Centre Club, High School of Commerce, High School of Banking in Wrocław, commercials), about IT, cloud technologies and cybersecurity systems, podcaster (CypherCast, Akademia IT, Friday Dose, BrandsIT: Digital Company).
He is a member of several business organizations: Association of Data Protection Practitioners, SABI – Association of Data Protection Officers, ISSA Polska, High School of Commerce Business Council.
In the past, he mainly worked for the largest IT distributors in the CEE region: starting from JTT Computer SA, Incom SA, AB SA and Eptimo.
He was responsible in particular for managing teams responsible for project sales and advanced solutions in the area of ​​infrastructure, software and security. He worked as Interim Manager for IT system integrators and vendors in the area of advanced solutions selling​​.
He is a graduate of Technical University in Wroclaw, Information Technology and Management, specializing in Software Engineering and a postgraduate studies in Marketing and Management
---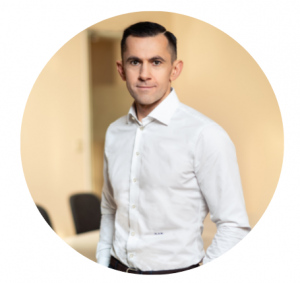 Krzysztof Swaczyński
Vice President and Founder
SEQRED
Krzysztof is a strategic consultant in the field of security of new technologies implementation. He gained his experience while working for strategic consultancy companies.
He advised global and local organizations on the planning and safe implementation of digital transformations. Krzysztof worked with the management boards of companies, who he advised on fulfilling their potential and eliminating the risks stemming from digitization.
He expanded his managerial qualifications while participating in the Executive Education program at the MIT Sloan School of Management.
---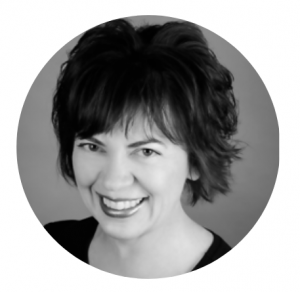 Liz Wiley
Honorary Consul of France, Austin
Liz is a board-certified (Civil Appellate Law) attorney with Grable Martin Fulton, PLLC focused on general business law and litigation as well as emerging technologies and governance issues in the Web3 world, including DAOs and distributed ledger technologies.  She helped co-found French Tech Austin with French Tech Austin's first president, Christophe Daguet of Dell (Austin), introduced Austin Film Society and Angers' Festival Premiers Plans d'Angers for what led to New French Cinema Week in Austin, and has been an enthusiastic supporter of all things Angers-France since Austin became a sister city of Angers, France—with a highlight being leading an Austin delegation (including SXSW's Hugh Forrest and Capital Factory's Fred Schmidt) to Angers in 2017 for the World Electronics Forum.  She was asked to accept the role as Honorary Consul of France for Austin in 2015 to further economic diplomacy exchanges and assist the French Consulate in Houston to support the French community in Austin.
---

Summit Key Contributors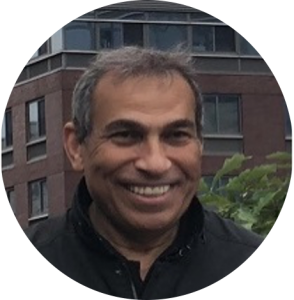 Mortada Mohamed
President, World Affairs Council of Austin
Co-Chair – Texas-EU Business Summit

Mortada is the President of the World Affairs Council of Austin, and former Regional Trade Director for Europe, Africa, Middle East, for the State of Texas, Office of the Governor, Economic Development & Tourism Division, where he promoted Texas exports and foreign direct investment in these regions. This included the IT, energy, agriculture and food sectors. He is an adjunct professor of international business at several Central Texas universities and colleges. He has served as a speaker for the US Department of State International Speaker's Program throughout North Africa
and the Arabian Gulf region.  Mr. Mohamed presented in conferences both domestically and internationally, most recently at the Bahrain, Higher Education Council Symposium; "International Academy of Management and Business Symposium", Istanbul, Turkey and the "World Investment Conference", La Baule, France.
He is a volunteer consultant on behalf of ACDI/VOCA, funded by USAID, assisting in economic development programs in Eastern Europe, Africa and Siberia.
Mr. Mohamed serves on the University of Texas at Austin Center for European Studies Advisory Board; the Board of Governors of North America Small Business International Trade Educators (NASBITE); is a member of the Texas Economic Development Council and the District Export Council.
Mr. Mohamed has an MBA from Thunderbird School of Global Management in Arizona.
---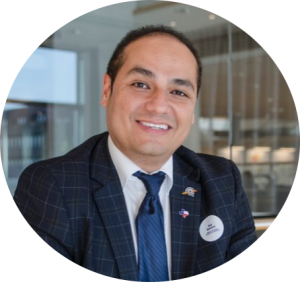 Ben Ramirez III
CEO
Cogitare Global, LLC
Cogitare Global assists the transformation of local companies into global competitors.  Ben works with organizations to identify specific business goals and implementation strategies which match their objectives.  He provides executives and their teams with the tools they need to achieve sustainable growth in a continually changing international marketplace.
Ben manages the Foreign Trade Zone of Central Texas with member companies' annual exports totaling $250-$500 million.  He was first appointed to the Texas Camino Real District Export Council by U.S. Secretary of Commerce Penny Pritzker.   Ben is an Entrepreneur Advisor with Tech Ranch and serves as Vice President of the World Affairs Council of Austin and Executive Director of Austin's Global Trade Center.  Ben obtained a BA in Philosophy and Political Science from the University of Michigan, and a JD from the University of Toledo
---