2021 May – Presenters
Presenting on the Healthcare and Cleantech: Sustainable Growth and New Transatlantic Opportunities in Science Innovation Panel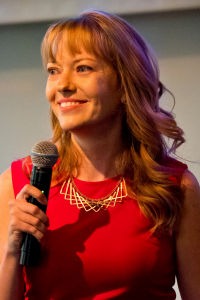 Elizabeth Jennings
Principal, International at Venture Atlas Labs; Board of Directors,
Healthcare at Southwest Angel Network
Elizabeth Jennings is known for bringing innovative international companies to the US. Focused on healthcare, life science, and social impact, she runs portfolio services firm Venture Atlas Labs, through which she and the VAL team focus on developing successful commercial and market scenarios for international trade organizations, venture capital, and corporate units. Leveraging experience launching new technologies in some of the most complex and challenging markets, she frequently speaks at accelerators, institutes, and global summits.
As a board member of the Southwest Angel Network, one of the most active angel networks in the US, she aims to maximize the impact of for-good startups. She serves on the Texas Global Health Security Innovation Consortium, and is an advisor and a board member for a handful of medical device, in-vitro diagnostics, and AI startups. She also supports a number of organizations addressing critical international development and neglected tropical disease issues.
With nearly a decade living in South America and Europe, she speaks Spanish and Italian reasonably well, and Portuguese, French, and Dutch with good intentions.


---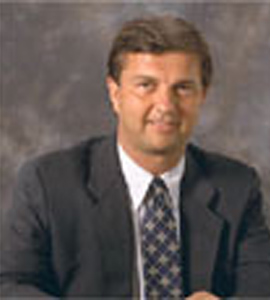 John Soyring
Board of Directors, Southwest Angel Network
John Soyring provided global business leadership for the industry solutions & industry products portion of IBM's global software business. This role included functional leadership for strategy, research & development, marketing & sales, business development, product support, and services related to the IBM offerings for all industries. He was also the co-leader of the Alliance of IBM Software Group and IBM Global Business Services Group. John was a member of the IBM Industry Academy Advisory Board, the IBM Eco-Efficiency & Sustainability Executive Board, and the IBM "Banking the Unbanked" Executive Board.
John was co-founder and the senior global executive for the IBM Software Services and Support business unit, a global IBM business with the mission of developing and delivering fee-based professional services for IBM's clients and business partners to help these companies design, develop and deploy business solutions using IBM's family of software products.
John joined IBM during April 1976 after graduating with a bachelor of science degree in electrical engineering from Michigan Technological University. While at IBM he continued his graduate studies in the fields of computer science, electrical engineering and business administration at the University of Minnesota and State University of New York. He also completed executive education programs at the Harvard Business Schools and the London School of Economics. He has received honorary doctorates of engineering from Michigan Technological University and Moscow Engineering Physics Institute (which was renamed during 2009 as the National Research Nuclear University).
During his career with IBM he has held a variety of technical, professional, managerial and executive positions within the company, including: leading IBM's programming centers in Charlotte, North Carolina (retail banking software) and Austin, Texas (personal computer software); leading the worldwide OEM sales business for personal computer software; leading the worldwide strategic relations business for personal computer software; leading the worldwide professional services business for network computing software; and was vice president of IBM worldwide e-business operating systems solutions.
John is a member of the Industry Advisory Council of the American Indian Science & Engineering Society (AISES). He is also a member of both the Campaign Fund Committee and the College of Engineering Industry Advisory Board at Michigan Technological University.
John lives primarily in Austin, Texas and Skanee, Michigan. He currently spends his time pursuing his top priority life passions, which include a variety of philanthropic activities and investing in companies aligned with his personal objectives.


---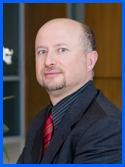 Sebastien Torre
President & CEO, European American Enterprise Council
Senior Consultant, Temple University SBDC
Mr. Sebastien Torre has 20+ years of successful experience in the leadership and management of international marketing/sales and corporate/business development teams/divisions of various technology firms. Partner and founder of Venture Development International, LLC and Venture & Capital International LLC (1999) dba European American Enterprise Council, Mr. Torre has directly participated in the US, EU and international business development, strategic marketing, venture capital funding and M&A efforts of 100+ small, medium and large (some public) European and US software, hardware and wireless companies; including long term executive/VP roles at SWT SA acquired by Captiva Software and then acquired by EMC, and at Captaris, Inc. acquired by Opentext. European American Enterprise Council (EAEC) is an active member of the European Commission's Enterprise Europe Network (EEN), and ENRICH in the USA (opening Research and Innovation Centers of Hubs in the USA).


---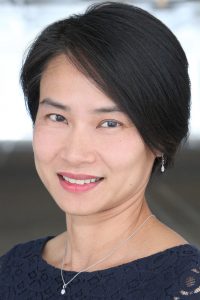 Van Truskett
Executive Director, Texas Innovation Center
Van N. Truskett has a track record of innovation, leadership and attainment of business results in nanoimprint lithography addressing its introduction and use in the semiconductor, hard disk drive and emerging market (bio, solar, LED, display) applications. She has over 14 years of technical, operations and strategic leadership experience related to semiconductor equipment manufacturing and inkjet printhead R&D and product release. Her work has taken jetting technology from scholarship to practice in the U.S. and Asia, enabling a novel path for lower production costs for the semiconductor industry.
Van played a critical role in a team that raised $150M in venture capital and developed a startup, Molecular Imprints, into a successful enterprise that was acquired by Canon in 2014 to form Canon Nanotechnologies. Her accomplishments included the development of dramatically higher resolution nanopatterning solutions at a lower cost of ownership compared to competitors. She was instrumental in the product release of over 10 nanoimprint lithography products and over six cutting-edge inkjet-printing products. She has 79 patents (17 U.S. and 62 international) constituting the core technology.
She served as Director of Jetting Technology for Canon Nanotechnologies. Her groundbreaking developments, scientific contributions and leadership of core technologies in semiconductor equipment manufacturing and inkjet printhead innovation was seminal to the company's acquisition. Currently, Van is the Director of Technology Innovation Development at The University of Texas at Austin in the Office of Technology Commercialization. She brings her expertise in innovation and entrepreneurship to foster and enable the commercialization of university-based discoveries and young startup companies to succeed. She received her Ph.D. from The Johns Hopkins University and her B.S. from The University of Texas at Austin, both degrees in chemical engineering.
Van is a nationally recognized technology and business leader. She is the recipient of the 2014 Industrial Research & Development Award from the American Institute of Chemical Engineers (AIChE). This is a national chemical engineering award for innovation, creativity and impact of bringing new products to market. In 2016, she was awarded the Edith and Peter O'Donnell Award in Technology Innovation from The Academy of Medicine, Engineering, and Science of Texas and also was selected as the Distinguished Engineering Graduate from the Cockrell School of Engineering at UT Austin. The O'Donnell Award is the most prestigious state award recognizing Texas-based researchers for their pioneering work. The distinguished graduate award is the highest honor from the Cockrell School given to highly respected professionals, dedicated engineers and supporters of higher education. In 2017, Van was inducted into the Academy of Distinguished Chemical Engineers in the McKetta Department of Chemical Engineering in the Cockrell School. As of 2020, she became a board member of AIChE's Center for Innovation & Entrepreneurship Excellence (CIEE).


---
Presenting on EU Market Access Part I: Ireland, Italy and Luxembourg
Pierre Franck
Consul General
Executive Director, Luxembourg Trade and Investment Office
San Francisco
Pierre Franck is a Luxembourg career diplomat, serving since September 2016 as Consul General and Executive Director of the Luxembourg Trade and Investment Office in San Francisco.
In July 2013, he was appointed as Director General of the Foreign Trade and Investment Promotion Department at the Luxembourg Ministry of Economy. He joined this department as the Deputy Director General in September 2012.
Between 2006 and 2012, he served at the Ministry of Foreign Affairs in different functions; between 2009 and 2012 he was, within the Department of International Economic Affairs, Luxembourg's representative to the EU Trade Policy Committee on Services and Investment, and responsible for bilateral investment agreements and air services agreements.
From 1996 to 2006, he served at the Luxembourg Embassy in Vienna, Austria, as Deputy Head of mission, accredited to Austria, Hungary, and Slovenia, and as Deputy Permanent Representative to the UN Organizations in Vienna.
Pierre Franck joined the Ministry of Foreign Affairs in May 1991. From 1992 to 1996 he was serving at the Development Aid Department, Ministry of Foreign Affairs, in charge of budget, humanitarian aid and food aid programs.


---
Mary McEvoy
Vice President of Technology,
Consumer and Business Services, IDA Ireland
Mary McEvoy is the Vice President of Technology, Consumer and Business Services for IDA Ireland, the government agency of Ireland responsible for assisting multinational companies to set up operations in Ireland.  Mary has been based in the Austin office of IDA for just over a year and prior to that was based in the Atlanta office.  Mary has also previously worked for Enterprise Ireland assisting Irish companies export overseas.  Mary is originally from the medieval city of Kilkenny in Ireland, holds a Bachelor of Business and Spanish from the University of Limerick and an MBA from University College Dublin.



---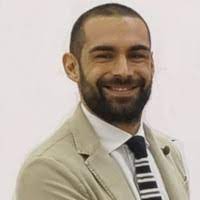 Valerio Soldani 
Head of division Information, investments and startups
Italian Trade Agency New York
Mr. Soldani has held the position of Italian Trade Agency in New York, head of the FDI, information and startups division since 2019. He is in charge of the investment attraction programs, and the global startup program teaming up with major US accelerators. Supports Italian companies with tailor made services.
He served as the Founder of ITA's e-commerce team from 2016-2019 and was in charge of the marketing plans designed to promote Italian companies on Alibaba's Tmall, Amazon, Yoox and other major digital retailers and marketplaces.
He served on the ITA design promotion team focusing on contract and turnkey design projects, supporting Italian suppliers and architecture firms to expand in key international markets. 
He was the racing startup export manager consultant (Dmack ltd) that supports the business development in the rally industry in Italy and Southern Europe from 2007-2009. 
As Junior export manager in a major British design company, he supported the US market development in the HoReCa channel, building strong relationships with top architecture firms from 2003-2007.


---
Michael Treyger – Panel Moderator
Deputy Director, Business and Community Development 
Office of the Governor of Texas
Michael Treyger serves as Deputy Director for Business and Community Development at the Office of the Governor of Texas. His team executes the Governor's initiatives to encourage and facilitate business growth and retention in the State of Texas.
The Office of Business and Community Development implements the core economic development functions in Texas. The Office specializes in business recruitment, site selection project management, marketing, international trade, foreign direct investment, industry engagement, small business advocacy and entrepreneurial support, permitting, licensing and regulatory compliance. The group also includes the Office of Aerospace and Aviation and the State of Texas Mexico Office.
Treyger serves as the Texas Governor's appointee to the Advisory Board of the Centers for International Business Education and Research (CIBER) at the University of Texas at Austin and the Texas A&M University, and various other Committees and Councils. His professional background includes banking with J.P. Morgan Chase and transportation operations management with JetBlue Airways.
Treyger holds degrees in Marketing and International Business & Trade from Florida Atlantic University and an MBA from the Baylor University's Hankamer School of Business.


---
Presenting on The EU Market Access II: Pomerania, Poland and Hungary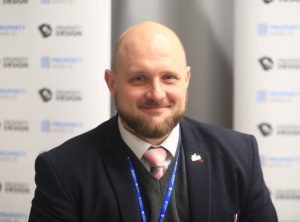 Marcin Grzegory
Deputy Director/Investor's Spokesperson
Invest in Pomerania
An expert in attracting Foreign Direct Investment and navigating international business relations, he has been engaged in developing the Business Services Sector since 2011. An enthusiast of working with the education system and evolving it to address the market needs and the international talent demand, he is a passionate lecturer. A fan of unconventional solutions and connecting the dots, he aspires to inspire.


---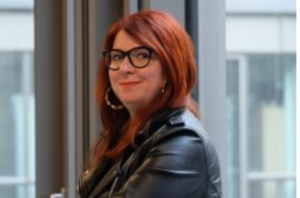 Zuzanna Kobrzynski
Head of the Polish Investment and 
Trade Agency office, Houston
Zuzanna Kobrzynski, is the head of the Polish Investment and Trade Agency office in Houston, TX, which is a part of a network of six US based offices. Her office covers seven states in total. The Agency's mission is to help Polish entrepreneurs expand and grow their footprint into the US market and to help encourage the flow of FDI in Poland.
Prior to joining the Agency, she ran the innovation program for the American Chamber of Commerce in Poland, administered a joint US and Poland program on innovation for Poland's National Center for Research and Development, was the assistant director of NYU's Center of the Cold War and the United States, and worked in both the US State and Federal governments in a variety of roles.


---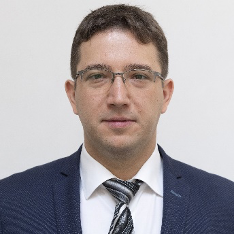 Gábor Markocsány
Consul Vice-Consulate
Hungary in Houston
After graduating from business school with a degree in economics and international trade Mr. Markocsány started to work at a private owned Hungarian foreign trade company. He was in charge of design and coordination of complex programs in Latin-America and Asia. He also managed civil engineering projects in Hungary and advised the Hungarian Foreign Trade Association. After joining the Hungarian export promotion agency in 2011, he was responsible for promoting complex technology exports of SME-s to Latin America, Asia and Africa. At the same time, he was the Private Sector Liaison Officer of the World Bank and the UN in Hungary. Gabor started his foreign service in Mexico City as trade attaché, from where he got promoted to the Head of the Latin-American Department of the Ministry of Foreign Affairs and Trade on Hungary. In 2018, he was appointed to lead the new diplomatic representation of Hungary in Houston, TX.


---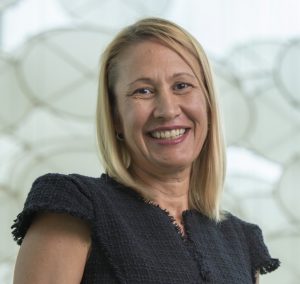 Candace M. TenBrink – Moderator
Assistant Professor, Management 
Marilyn Davies College of Business
University of Houston
Candace M. TenBrink Ph.D. is an Assistant Professor of Management in the Marilyn Davies College of Business at the University of Houston – Downtown.  As a Fulbright Scholar she researched corporate rejuvenation and innovation in Poland.  Her research, published in numerous journals, includes the strategic aspects of turnarounds, life cycle issues, and innovation.
She advises technology-based entrepreneurs and local firms with strategy related issues.  She sits on the Alumni Board of Govenors at the University of Michigan's Ross School of Business and several other local boards.  Prior to entering academia, she was the founder and managing partner of a film production firm in NY.  Her background also includes supply chain management and investment banking in the semiconductor capital equipment industry. 
Dr. TenBrink received a PhD from the Bauer College of Business at the University of Houston.  She received an MBA from the Ross School of Business and a B.A. in Supply Chain Management from Michigan State University.  She loves traveling and lives in the Houston area with her husband, a teen on the cusp of driving, and an overly affectionate Rottie.
---

Presenting on A New Digital Humanism: A European perspective for tech companies on both sides of the Atlantic Panel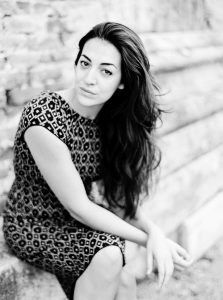 Clara Blume, Ph.D. 
Head of Open Austria Art & Tech Lab
Clara Blume, Ph.D. works as a European cultural diplomat and artist, heading the Open Austria Art + Tech Lab. The Art + Tech Lab was launched in October 2020 to explore the interplay of human and artificial creativity. Set out as a laboratory for open and interdisciplinary collaboration, Blume curates, commissions, and promotes art projects that redefine what it means to be human in the age of artificial intelligence. In concert with Austria's efforts in tech diplomacy, the Art + Tech Lab is working with policy makers from Europe and the US to advocate for a new digital humanism in tech. As President of the EU National Institutes for Culture Cluster in the Bay Area in 2019 and 2020, Blume co-founded and is president of the art + tech + policy network The Grid (Art Powers Technology), funded by the European Commission and Salesforce. She most recently launched and curated the first edition of the art + tech festival The Grid: Exposure – Art + Tech + Policy Days in September 2020. 
Prior to her new role in cultural diplomacy, she worked as a professional musician, songwriter, and internationally touring recording artist. As founder and manager of the non-profit organization and Vienna-based performance platform "The Singer Songwriter Circus", Blume promoted artists from around the world and helped jumpstart the careers of many Austrian newcomers over 7 consecutive years. She was nominated for "Artist of the Year" in 2015 and "Woman of the Year" in 2016. Blume studied music composition and fine arts at Academia de Bellas Artes, Universidad Complutense de Madrid (Spain). She holds a M.A. in comparative literature and a Ph.D. in cultural studies and history from the University of Vienna. Blume is a regular conference speaker and a published author.


---
Martin Rauchbauer
AUSTRIAN TECH AMBASSADOR
AUSTRIAN CONSUL IN SAN FRANCISCO 
Martin Rauchbauer is the first Austrian Tech Ambassador in Silicon Valley, Co-Director of Open Austria and Austrian Consul in San Francisco. As an Austrian diplomat, Martin was sent to San Francisco in 2016 in order to open and establish his country's first innovation outpost. Martin's office helps Austrian entrepreneurs, scientists, researchers, and creative minds to connect with the biggest innovation ecosystem in the world.
Open Austria engages in tech-diplomacy, a strategic dialogue with the tech industry on the global governance of new technologies such as artificial intelligence (AI) and blockchain. Martin has served in many capacities due to his passion for tech-diplomacy, including but not limited to teaching "Digital Diplomacy" at the Diplomatic Academy in Vienna and holding the local San Francisco chair of the European Union in 2018. He co-founded EUNIC Silicon Valley and art + tech + policy network The Grid together with his Open Austria colleague Dr. Clara Blume. 
Martin was previously Deputy Director of the Business Support Service and Head of the UNESCO unit at the Austrian Foreign Ministry in Vienna. In 2014, he was briefly CEO at the Österreich Institut GmbH in Vienna. Between 2011 and 2014 he served as Director of Deutsches Haus at NYU in New York City. From 2007 until January 2011 he was the Deputy Director of the Austrian Cultural Forum in New York. Martin also served as Director of the Austrian Cultural Forum in Mexico City and as Desk Officer at the Austrian Foreign Ministry. Throughout his career, Martin designed and implemented numerous high-profile academic, cultural and business-related events in North America. 
In addition to his diplomatic career, Martin worked as a journalist for Austrian Radio and Television (ORF) and the Viennese weekly news magazine "Format." Martin received his M.A. in International Relations and International Economics from the School of Advanced International Studies (SAIS) at the Johns Hopkins University in Bologna, Italy and Washington D.C. He also holds a degree in Philosophy and German Studies from the University of Vienna. 
---

Summit Key Contributors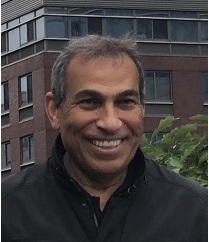 Mortada Mohamed
President, World Affairs Council of Austin
Co-Chair – Texas-EU Business Summit
Mortada is the President of the World Affairs Council of Austin, and former Regional Trade Director for Europe, Africa, Middle East, for the State of Texas, Office of the Governor, Economic Development & Tourism Division, where he promoted Texas exports and foreign direct investment in these regions. This included the IT, energy, agriculture and food sectors. He is an adjunct professor of international business at several Central Texas universities and colleges. He has served as a speaker for the US Department of State International Speaker's Program throughout North Africa
and the Arabian Gulf region.  Mr. Mohamed presented in conferences both domestically and internationally, most recently at the Bahrain, Higher Education Council Symposium; "International Academy of Management and Business Symposium", Istanbul, Turkey and the "World Investment Conference", La Baule, France.
He is a volunteer consultant on behalf of ACDI/VOCA, funded by USAID, assisting in economic development programs in Eastern Europe, Africa and Siberia.
Mr. Mohamed serves on the University of Texas at Austin Center for European Studies Advisory Board; the Board of Governors of North America Small Business International Trade Educators (NASBITE); is a member of the Texas Economic Development Council and the District Export Council.
Mr. Mohamed has an MBA from Thunderbird School of Global Management in Arizona.


---
Ben Ramirez III
CEO
Cogitare Global, LLC
Cogitare Global assists the transformation of local companies into global competitors.  Ben works with organizations to identify specific business goals and implementation strategies which match their objectives.  He provides executives and their teams with the tools they need to achieve sustainable growth in a continually changing international marketplace.
Ben manages the Foreign Trade Zone of Central Texas with member companies' annual exports totaling $250-$500 million.  He was first appointed to the Texas Camino Real District Export Council by U.S. Secretary of Commerce Penny Pritzker.   Ben is an Entrepreneur Advisor with Tech Ranch and serves as Vice President of the World Affairs Council of Austin and Executive Director of Austin's Global Trade Center.  Ben obtained a BA in Philosophy and Political Science from the University of Michigan, and a JD from the University of Toledo