2016 Presenters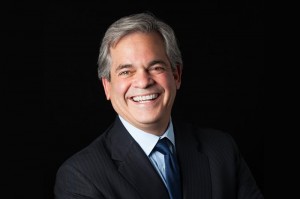 Steve Adler
Mayor, City of Austin
Honorary Summit Chair
Steve Adler, a 36-year Austinite, was elected Mayor of Austin in December of 2014. Prior to his public service, Mayor Adler was a managing partner at a successful law firm specializing in eminent domain law. He has been deeply involved in civic nonprofits including Ballet Austin, the Texas Tribune, and the Anti-defamation League. He is married to Diane Land and they have three wonderful daughters.

Miguel Calatayud
Chief Executive Officer, Qualitas Health
Founder, Blenco
Miguel Calatayud is the Chief Executive Officer of Qualitas Health and the founder of Blenco.  He has over 18 years of experience in the food and beverage and health and wellness industries. As a founder of two start-ups and leader of world class mid-size companies, he brings extensive expertise in general management, agriculture, R&D and global marketing and sales. He has earned an Executive MBA from ComillasPontifical University, a Master of Global Logistics from ICIL, an Executive Master of Finance from ESIC and a Harvard Business School President's Program.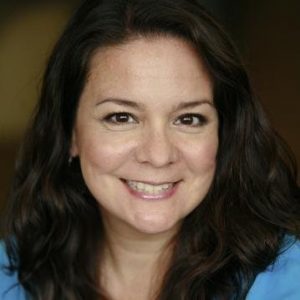 Adriana Cruz
President, Greater San Marcos Partnership
Master of Ceremonies
Adriana Cruz is the president of the Greater San Marcos Partnership, a regional economic development organization working on behalf of the city of San Marcos, Hays and Caldwell Counties, established to encourage economic growth in the heart of the Austin-San Antonio corridor. With more than 20 years of leadership experience in economic development and marketing at the state and regional level, Adriana leads the organization's efforts to diversify and strengthen the economy through high quality jobs and investment by implementing a comprehensive multi-year economic development strategic plan. As part of this strategy she promotes the region across the U.S. and abroad. Most recent accomplishments for GSMP are the announcement of more than 2,300 new jobs and over $225 million in investment including Amazon's newest fulfillment center (1,000 jobs) and EPIC Piping, the world's largest pipe fabrication facility under one roof (600 jobs).
Prior to assuming this role, Adriana was the vice president of global corporate recruitment for the Austin Chamber of Commerce where she was project lead in high profile corporate relocations and expansions including Apple, Facebook, eBay, Hanger Orthopedic, Samsung and LegalZoom. Adriana served for four years leading the statewide effort to promote Texas as a location for jobs and investment in Governor Rick Perry's Economic Development and Tourism Office.
In January 2016 she was appointed by Governor Abbott to the Texas Economic Incentives Oversight Board to review the efficiency of Texas' incentive programs. Adriana also serves on numerous boards including the Foreign Trade Zone of Central Texas, University Federal Credit Union, United Way of Hays County and Texas State University's STAR Park Commercialization Advisory Council. In 2014 Adriana was named a finalist in the Austin Business Journal's Profiles in Power: Central Texas Women of Influence Award.
Adriana holds a Bachelor of Business Administration in Marketing from The University of Texas at Austin.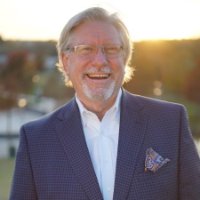 Robert (Bob) Dean
Executive Director, Manufacturing Industry
CISCO
Robert (Bob) Dean is the Executive Director at Cisco responsible for building and leading the go-to- market strategies for the Manufacturing Industry Vertical in the Business Transformation organization. Mr. Dean is an advisor, confidant, and consultant to senior executives and management teams in the manufacturing, technology and consulting industries worldwide.  He also speaks publicly at professional events, industry forums, and universities on global business transformation, and the impact of technology on global business practices.  He also advises/mentors and presents to university students on these same topics worldwide.
He is considered a strategist with a global operational/implementation client focus. His expertise includes both international and domestic client engagements across the entire spectrum of manufacturing industries and supply chain processes.
Before joining Cisco, Mr. Dean was the Vice President, IBM Global Services and Senior Partner at BearingPoint management consultancy where he was responsible for building and growing the worldwide Manufacturing and Supply Chain Management and IT Consulting Practices.  This included both management consulting and systems integration capabilities across all manufacturing industries worldwide.  He also has experience as interim CEO and senior executive with several world-class IT services, supply chain, sourcing and procurement consultancies.
With over 25+ years of in-country international experience, Mr. Dean has Ex-Pat experience in London (5 years) and Amsterdam (2 years) as well as leading/managing client engagements and consulting services business units in most major developed countries.
Mr. Dean has a Bachelors of Business Administration from the University of North Texas with a major area of study in business information systems.  He is also a Certified IBM Global Services Business Transformation Consultant having led major business transformations in over 50 client companies across multiple industries around the world.
Mr. Dean is a former member in the Institute of Directors (UK). He has had several articles published in the Financial Times, Logistics Europe, American Shipper, Distribution, Inbound Logistics, Manufacturing Executive and other trade publications.  Mr. Dean has been a guest lecturer at Henley Management College (UK), Cranfield University (UK), Eindhoven University of Technology (Netherlands), The University of Virginia Darden School of Business (US), Ohio State University (US) and Pennsylvania State University (US).  He is an accomplished speaker at several professional conferences and universities each year on topics related to globalization, supply chain management, logistics, and information technology.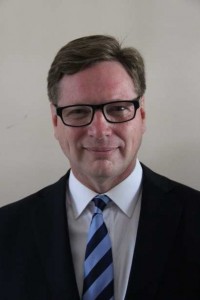 Yves Dubus
Belgium Trade and Investment Commissioner
Yves Dubus is the Belgian Trade Commissioner in Houston, Texas. His primary mission is to foster trade and investment relations between the Wallonia and Brussels Regions of Belgium, and the Southern States of the United States of America. Through official channels and privileged partnerships, he maintains an extensive network of contacts to facilitate the creation of new companies on both sides of the Atlantic. Services provided by the Belgian Trade Commission in Houston include market intelligence and assessments, as well as assistance for the development of business plans for Belgian companies in the USA, and the facilitation of access to government authorities for American companies investing in the Wallonia and Brussels Regions of Belgium.
He is a Belgian career diplomat since 2008. He was posted in Guangzhou, China, as Trade & Technology Commissioner for 5 years, before being posted in Houston, Texas, in August 2013.
Prior to his public career, he held various positions in the IT sector between 1988 and 2008, first, in the development of new businesses linked to the deregulation of the airlines industry in Europe, and second, in the development of new technologies, and new business models, linked to the development of the Internet. In 2000, he was the General Manager of Travelprice, the first ever online travel agency in Belgium, and later served as VP Professional Services, in Munich, for Siemens Mobile Travel Services.
Yves holds a Master Degree in Political Studies of the University of Cape Town, South.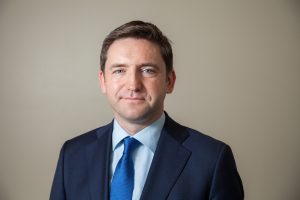 Mr. Adrian Farrell
Consul General of Ireland
Austin, TX
Consul General Farrell is Ireland's first Consul General to Texas.  The new Irish Consulate General was formally opened by Irish Taoiseach (Prime Minister) Enda Kenny T.D. on 15 March 2015.  The Consulate will work to build stronger political, economic and cultural links between Ireland and Texas.
Consul General Farrell was born in Dublin, Ireland and has an eighteen year diplomatic career with the Department of Foreign Affairs and Trade of Ireland. He previously served on the team that opened Ireland's Embassy in Ankara, Turkey in 1999.  He also served as Press and Information Officer at the Irish Embassy in Berlin, Germany from 2005-2010.  Between postings abroad he worked on the EU policy team in Dublin at the Department of Foreign Affairs and Trade and the Department of the Taoiseach, including during Ireland's Presidencies of the EU in 2004 and 2013.  He was also seconded to the Irish Business and Employers Confederation (Ibec) in 2014.
Farrell holds a degree in European Studies and a Higher Diploma in Education from the University of Dublin (Trinity College).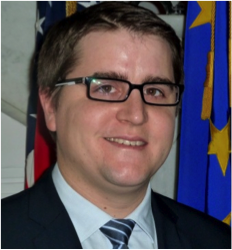 Louis W. Fredricks
Commercial Assistant
Foreign Commercial Service
U.S. Mission to the European Union
Louis Fredricks represents the U.S. Commercial Service at the United States Mission to the European Union and is a member of the Standards Team.  Louis covers the automotive sector as well as a large portion of the CE marking portfolio.  In this position, he has the unique opportunity to counsel U.S. companies on the EU regulatory requirements for a wide range of products. He also monitors EU legislative initiatives that may impact existing and potential U.S. exporters. Originally from Michigan, he holds a B.A. from Western State Colorado University and an M.A. in European Studies from the University of Leuven.  He speaks English, Spanish and French.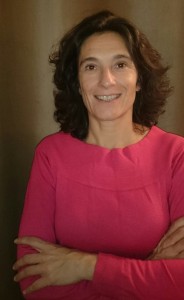 Inmaculada Gutierrez
Spain Trade Commissioner
Inmaculada Gutierrez is the Trade Commissioner of the Embassy of Spain (September 2014).
Inmaculada has extensive professional experience in both the public and private sectors. She has worked for the Ministry of Economy in Spain and has held different positions of responsibility related to economic policy, market regulation and removal of trade barriers. She has also been appointed to different posts by the Spanish Government in antitrust and intellectual property institutions as well.
Her knowledge of economic tools for market analysis led her to develop her professional career working for American economic consulting firms representing a wide range of industry sectors such as the retail, financial (credit cards), energy, telecommunications and infrastructure sectors among others.
Inmaculada has actively taken part in the development and management of nonprofit organizations in support of people with disabilities, particularly children on the autistic spectrum.
Mrs. Gutiérrez holds a degree in Economics by the Universidad Complutense de Madrid and in 1992 officially gained the position as Economist and Trade Expert for the Government of Spain.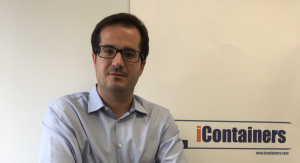 Carlos Hernández
Co-Founder & US Managing
Director, iContainers
Carlos Hernandez is the co-founder, US Managing Director, and member to the Board of Directors for iContainers.com, the leading digital API platform that's fueling the next phase of freight services for businesses and consumers. iContainers is a global platform for ocean and air logistics that acts like a cargo concierge that has helped more than 2,500 companies ship goods with more than 250,000 rates with presence in Europe and US. Its platform allows users to browse options for freight services, shipping rates, and scheduling times.
Carlos leads global operations with a broad portfolio of responsibilities – primarily focusing on driving business growth in the US, strategic international partnerships and taking full responsibility for day-to-day management of operations to transform the delivery and management of cross-country freight services.
Previously, Carlos served as a Private Equity Analyst of Media and Enabling Technologies at European-based firm, Riva y Garcia from 2005 to 2007. At Riva y Garcia, Carlos was directly involved in Investments from seed capital to expansion from 500k to 4M€ looking for companies with disruptive technology and high growth capacity.
Carlos is also a mentor to Entrepreneurship for MBA students at ESADE University, coaching teams across different MBA and BBA programs within his alma mater.
Carlos earned his MBA from the ESADE Business and Law School in Spain, and was awarded for Entrepreneurism in 2006. A native to Spain, Carlos moved to the US in May 2013 and is now based in Miami, Florida.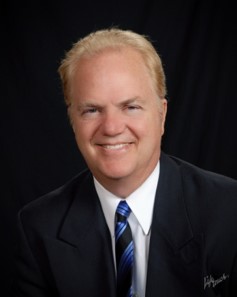 Kevin Johns
Director of Economic Development
City of Austin
Mr. Johns is Director of Economic Development Department for Austin, Texas. In this capacity he is responsible for a nationally recognized team of 53 economic specialists who work together on a fusion of  traditional  and creative city building.  His Department's mission is to increase the prosperity of all citizens, entrepreneurs, neighborhoods and communities.  The Austin Economic Development Department focuses on urban regeneration, business expansion, global commerce, and has the nation's top small business solutions team, and, music & entertainment, digital media, cultural arts, and technology innovation.
Kevin has a Masters Degree in City Planning from Georgia Tech, and a BA from Case Western Reserve University.
He is nationally recognized in the fields of Economic Development, Strategic Planning and Visioning. His accomplishments include over 230 successful public private partnerships in communities across America.  In 2015, the American Planning Association and the Secretary of HUD, recognized his Department with the Secretary's Economic Empowerment Award. Also in 2015, the International Economic Development Council (IEDC) featured the Austin team with Gold, Silver and Bronze Medal Awards in competition among Cities worldwide with a population over 500,000. Since 2009 his teams have been recognized with 5 International Economic Awards, 4 in Austin: Best Response to Globalization, Best Public Private Partnership, Best Small Business Promotions and Best  Local Business  –  for the IBIZ Districts, this in partnership with the Austin Independent Business Alliance.
Kevin is a member of the American Institute of Certified Planners, the International Economic Development Council, Is a Board Member with Central Texas Workforce Solutions and an Alumni of the Regional Leadership Institute of Atlanta. Mr. Johns was previously Director of Planning for the Atlanta U.S. Regional Office of the Parsons Corporation, Director of Economic Development for Palm Beach County, Florida., and  Director of two of the nation's fastest growing suburbs, both in metro Atlanta.
His work and successes have been noted in the Wall Street Journal, National Public Radio, the National League of Cities book  "Economic Successes in Small Cities," NBC – Atlanta's, "In Depth TV Show", Urban Land Institute's Land Development Magazine, Southern Living, Los Angeles Times and the Christian Science Monitor.
Thomas Lambert
Deputy Chief of the
Belgian Mission to the U.S.
Starting his professional career in 1994 as a tax and administrative lawyer at the Leuven and Brussels bars, Thomas Lambert entered the Belgian Foreign Service in 1998. He quickly developed a profile on multilateral diplomacy in general and on international trade issues in particular. His first responsibilities at the Foreign Office concerned cases on anti-dumping and countervailing duties. After a one year assignment to New York (Belgian Mission to the United Nations), a next assignment abroad brought him to Geneva, where he served at the Belgian representation to the World Trade Organization. He was chairman of the WTO Committee on Specific Commitments in 2003-2004, contributing to the technical side of the GATS (services) negotiations. In 2004, he was transferred to the Belgian Permanent Representation to the European Union in Brussels, where he headed the trade section.
Thomas joined the Private Office of the then Belgian Foreign Affairs Minister Karel De Gucht in 2007, as deputy chief of staff, with specific responsibilities on EU policy and trade policy in particular. The year 2009 brought him back to New York for a four year assignment as deputy Permanent Representative for Belgium to the United Nations. And in 2013, he drove down south along the I-95 to take up his position as deputy Chief of Mission at the Belgian embassy to the United States. His first responsibilities are with economic matters, ranging from IMF reform over promoting Belgian interests in the US, to the transatlantic trade negotiations (TTIP)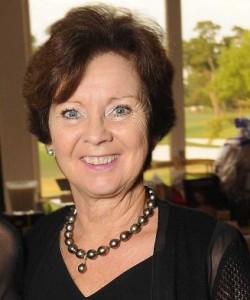 Astrid Marklund
Honorary Consul General of Sweden

Astrid Marklund is the Honorary Consul General of Sweden, since 2012. Astrid is a native of Sweden and has lived in Texas since 1985.
Along with Consular duties Astrid is also the CFO of a Chemical company in Houston, and the owner of ASM Development, a consulting firm specializing in marketing and business management for international companies in Texas.
Astrid has more than 30 years experience in marketing, finance and business management in both Texas and Sweden.
Astrid is a former Chariman of SACC USA, the umbrella organization for the Swedish American Chambers of Commerce and a former President of the Texas organization SACC Texas.
Astrid has a Bachelor of Science from Uppsala University, Sweden and an MBA from Baylor University.
She is married and has two children.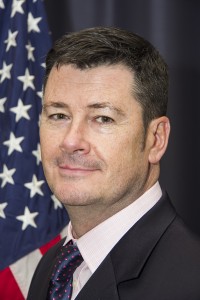 Paul (PJ) Menner
Commercial Specialist
U.S. Embassy London
Paul (PJ) Menner has been a Commercial Specialist for the defense, aerospace and transportation sectors at the U.S. Embassy, London since July 2013. He graduated from Miami University, Ohio in 1988 with a BA in Political Science. After graduation, he was commissioned an Ensign in the U.S. Navy and qualified as a naval aviator. He spent 9 years on active duty as a helicopter pilot, during which time he participated in Operation Desert Storm and numerous counter-drug operations. He served as a Detachment Officer-in-Charge and qualified as a Combat Information Center Watch Officer. He flew over 2,000 hours and was a maintenance test pilot, standardization pilot and flight instructor.
After leaving active service in 1998, PJ Menner continued to serve in the U.S. Navy Reserve and qualified as a commercial airline pilot, accruing in excess of 4,000 flying hours on numerous different types of multi-engine passenger aircraft for Continental Express Airlines, Skywest Airlines and United Airlines.
While serving in the U.S. Navy Reserve between 2002 and 2003, PJ Menner was the Joint Operations Center Executive Officer at the U.S. European Command. In 2005 he served as the U.S. Naval Forces Europe director of the Navy Maritime Partnership Program. In 2008 he served as the Assistant Naval Programs Officer in the Office of Defense Cooperation, London. In September 2008 he also deployed with the U.S. European Command to Tbilisi, Georgia and served as the Plans and Policy Officer to assess the readiness and capability of the Georgian armed forces.
Between October 2009 and June 2013 PJ Menner worked for the Defense Contract Management Agency, Northern Europe, as a management and program analyst, where he planned, implemented and oversaw the relocation of DCMA to its new home at RAF Wyton. PJ Menner's numerous awards and honors include three Joint Service Commendation Medals, the Naval Commendation Medal, and three Naval Achievement Medals. PJ Menner retired from the U.S. Navy as a Commander in 2014, he is a Fellow of the Royal Aeronautical Society and he lives in London with his wife and son.
Haileigh Meyers
Vice Consul
Trade and Investment Officer
ICT & Creative Media
Ms. Meyers is the Vice Consul/Trade & Investment Officer for ICT & Creative Media in Austin for UK Trade & Investment, the economic development agency of the British Government. Prior to becoming the Officer for ICT & Creative Media 3 years ago, Haileigh was the Business Development Associate for the Energy Sector Lead at UKTI in Houston for 3 years.
As the ICT & Creative Media Officer in Austin, Haileigh's primary focuses are around the UK presence at SXSW and the Austin Formula 1 Race, as well as, assisting area companies as the look towards the UK a location for their international operations.
Prior to joining UKTI, Haileigh worked on the Capital Markets team of Clifford Chance in London and the US Center for Citizen Diplomacy in Des Moines, Iowa.  Haileigh received a Masters of Public Administration from Texas A&M and a Bachelors of Arts in Political Science from Central College, Iowa.

Mortada Mohamed
President, World Affairs Council of Austin
Mortada is the President of the World Affairs Council of Austin, and former Regional Trade Director for Europe, Africa, Middle East, for the State of Texas, Office of the Governor, Economic Development & Tourism Division, where he promoted Texas exports and foreign direct investment in these regions. This included the IT, energy, agriculture and food sectors. He is an adjunct professor of international business at several Central Texas universities and colleges. He has served as a speaker for the US Department of State International Speaker's Program throughout North Africa and the Arabian Gulf region.  Mr. Mohamed presented in conferences both domestically and internationally, most recently at the Bahrain, Higher Education Council Symposium; "International Academy of Management and Business Symposium", Istanbul, Turkey and the "World Investment Conference", La Baule, France.
He is a volunteer consultant on behalf of ACDI/VOCA, funded by USAID, assisting in economic development programs in Eastern Europe, Africa and Siberia.
Mr. Mohamed serves on the University of Texas at Austin Center for European Studies Advisory Board; the Board of Governors of North America Small Business International Trade Educators (NASBITE); is a member of the Texas Economic Development Council and the District Export Council.
Mr. Mohamed has an MBA from Thunderbird School of Global Management in Arizona.

Niklas Nordström
Mayor, City of Lulea
Mr Niklas Nordstrom has been mayor of Luleå, a city located in north Sweden, since January 2014. Niklas is a native from the north and has reached national positions in Sweden's political and business communities. Niklas has a mixed background of both business and politics. He was the national chairman for the governing party Social Democrats, a youth organization from 1995 to 1999; a position looked upon as a prestigious assignment in Swedish politics. Before becoming mayor of Luleå, Niklas lived in Stockholm and was a partner of Prime, a leading Swedish pubic relations and public affairs agency for more than seven years. 
Niklas is the chairman for the Swedish Association for Aviation and Business in Sweden. Both national platforms are heavily supported by the Sweden business community and  government. Niklas is the driving force behind the collaboration between Sweden and Austin.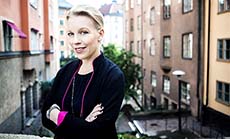 Maria Rankka
CEO, Stockholm Chamber of Commerce
Maria Rankka is the CEO of the Stockholm Chamber of Commerce, the leading business organization in the Stockholm region. Under Maria's leadership the Chamber has taken bold measures to renew and reenergize the organization. Today the Chamber is regarded as one of the most vital business lobbies in Sweden.
Maria serves on the Board of Directors of several companies. She is also a Member of the Board of Directors of the Swedish Transport Administration and Business Sweden (The Swedish Trade & Investment Council).
Before joining the Stockholm Chamber of Commerce, Maria was the CEO of Sweden's leading free market think tank, Timbro. Maria has previously been a partner in fast-paced communications agency Prime PR. Prior to that she worked for Carl Bildt, Sweden's former Prime Minister and Foreign Minister.
Maria is a well-regarded opinion leader. She has written several highly profiled books. As the CEO of the Chamber, she has championed the concept of Global Cities and worked to promote a better understanding of the new economic geography.
Maria has been named one of Sweden's most promising women leaders. She was born in 1975 and holds a bachelor's degree in political science from Uppsala University. In 2013, Maria completed the Stanford Executive Program at the Stanford Graduate School of Business.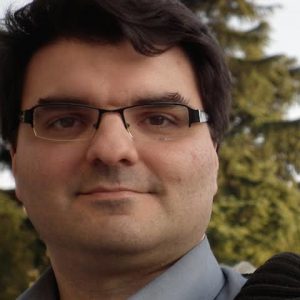 Daniel Samper
CEO, bEcosystems, Inc.

Daniel Samper is a professional 'gap bridger'. His international career has been all about helping others get closer to the world around them.
He started as a freelance Spanish-English interpreter in Chicagoland while studying at the Moody Bible Institute. Dan founded Accent Network, a localization agency he then managed from Barcelona, Spain, his hometown. You can experience the language gap bridging capabilities of Accent when you call the IVR of companies like T-Mobile or HP… or when you interact with your Volvo car in Japanese. Accent Network manages a 1000+-strong team of partner linguists, engineers, voice talents and recording studios from locations in Austin, Barcelona, Bogotá, Minsk, Kaliningrad and Cairo.
His visionary leadership took his founding team to bridge an even more challenging gap:inter-company collaboration. They created bEcosystems, Inc. to help SMEs interconnect their operations with clients and vendors through bCommunities.com, a SaaS business network that connects organizations and professionals through project workflow automation, communications, document management and CRM.
Three years ago he moved back to the US and now lives in Austin, TX with his wife and two teenage sons. These days he's concentrating his efforts in developing the vertical go-to-market strategy of bEcosystems, watching his boys play American football and run cross-country, and moderating the overall Austin taco-to-salad intake ratio.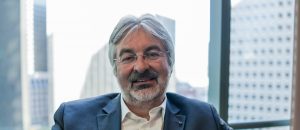 Georges Schmit
Consul General of Luxembourg
Executive Director, Luxembourg Trade and Investment Office
Georges Schmit is a Luxembourg career Government Officer since 1981. Before taking on the position of Executive Director of the LTIO – San Francisco in 2009, he served as Director General for Enterprise Policy, Economic Development and Foreign Trade at the Luxembourg Ministry of the Economy and Foreign Trade. Between 1994 and 2004, Georges Schmit was Secretary General of the Luxembourg Ministry of the Economy.
In this capacity, he coordinated all policy areas within the Ministry's mandate. He also advised the Government on EU policies and proposals and was a member of several European Union high level advisory bodies including the European Commission's "Enterprise Policy Group" (1993-2009).
From 1997 to 2002, Georges Schmit served as Executive Chairman of National Credit and Investment Corporation (SNCI), a wholly State-owned Economic Development Bank whose charter is to finance SME and corporate investment, R&D and innovation as well as to manage major equity interests in Luxembourg-based companies.
In his various capacities, Georges Schmit served on the Board of Directors of several companies including the world's largest steel maker ArcelorMittal, the Luxembourg-based global satellite operator SES, the Luxembourg Post and Telecommunications Company, and the Luxembourg State and Savings Bank, among others.
From 1998 to 2009, he was Chairman of two Luxembourg-based public-private equity funds specializing in start-up finance and small and medium sized company development funding. Besides his native Luxembourgish, Georges Schmit is fluent in French, English and German.
A native of Luxembourg-City, he graduated with degrees in Economics from the University of Louvain, Belgium (BA) and the University of Michigan, Ann Arbor (MA).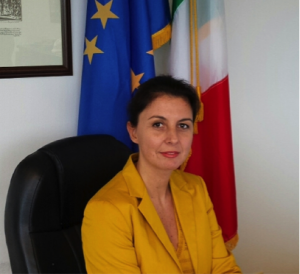 Elena Sgarbi
Italian Consul General in Houston
Counselor Elena Sgarbi was born in 1973. She graduated from the University of Trieste in 1997 with a degree in Diplomacy and International Relations.
Elena Sgarbi joined the Italian Foreign Service in 1998. Her first assignment was at the Diplomatic Protocol Office and then at the Office of the Minister of Foreign Affairs.
From 2002 to 2006 she served in her first foreign posting as Consul at the Consulate General of Italy in Barcelona, Spain.
From 2006 to 2010 she served as First Secretary and then Counselor for Commercial Affairs at the Embassy of Italy in Tokyo, Japan.
In 2010 she returned to the Ministry of Foreign Affairs in Rome as Chief of Staff of the Directorate General for European Integration. Then became Chief of the Department for bilateral relations with Central-Eastern Europe Countries.
Elena Sgarbi was appointed Consul General of Italy in Houston on August 18, 2014.
She is fluent in English, French, and Spanish.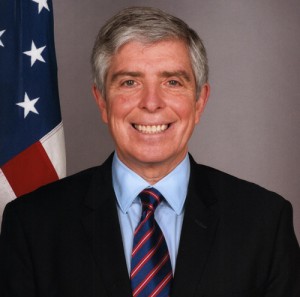 Robert A. Sherman
U.S. Ambassador to Republic of Portugal
Robert A. Sherman  was appointed to serve as United States Ambassador to the Republic of Portugal on April 5, 2014.  Since his arrival in Portugal, Ambassador Sherman has prioritized 21st century economic diplomacy. He has traveled the country speaking to local leaders from government and the business community to learn first-hand about their challenges and opportunities. In partnership with the Portuguese government, Ambassador Sherman has employed a grassroots approach to engagement with local businesses, and even rode a Harley Davidson in Alentejo on the first of several trips around the country to raise visibility regarding the benefits of the Transatlantic Trade and Investment Partnership (TTIP).
One of Ambassador Sherman's main goals has been to promote bilateral investment. He led a delegation of Portuguese investors and businesses to the SelectUSA Summit in Washington in March 2015. He has also brought American investors to Portugal, to understand the high quality of Portuguese innovation and entrepreneurship.
Ninety days after arriving in Portugal, Ambassador Sherman and his wife Kim Sawyer launched Connect to Success, the Embassy's flagship initiative in women's entrepreneurship, which is composed of a corporate mentorship program, an MBA/Masters Consulting program, and free practical business workshops.
In an increasingly interdependent world, containing complex threats and challenges, the Ambassador has pursued President Obama's agenda of "smart" leadership, looking to increase ways in which the United States and Portugal, along with other allies, can leverage our capabilities on issues of international security. In Portugal, his focus has been on strengthening engagement in the areas such as maritime security in West Africa, cybersecurity, narcoterrorism and NATO.
Ambassador Sherman has demonstrated his passion for Portugal, its people and culture, and is committed to helping Americans discover Portugal, just like the Portuguese navigators discovered "the new world" 600 years ago. Prior to becoming Ambassador, Mr. Sherman was a founding member of the Boston office of Greenburg Traurig, a large international law firm.
He holds a B.A. in Political Science from the University of Rochester and a J.D. from Boston University School of Law. He is married to entrepreneur and lawyer, Kim Sawyer, and has two adult children.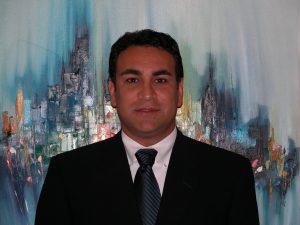 Larry Tabash
      Sr. Int'l Trade Specialist
      U.S. Dept. of Commerce
      U.S. Commercial Service, Austin TX
Larry Tabash is a Senior International Trade Specialist and Middle East expert for the U.S. Department of Commerce/U.S. Commercial Service in Austin, TX. He has held positions overseas with both the U.S. Department of Commerce and the U.S. Department of State as a Senior Business Advisor in Iraq working on infrastructure development and capacity building. He has traveled throughout the Middle East and Europe and worked extensively in those markets assisting companies in finding suitable American partners. He has led trade missions to Asia and the Middle East. A native of Washington, DC.
Mr. Tabash's personal and career pursuits have taken him to over 40 countries in the Americas, Europe, Africa, and Asia. Prior to joining the U.S. Department of Commerce in 1998, he worked as a Senior Project Manager for Visa Interactive which later became Integrion Financial Network, a start-up electronic bill payment company in Reston, Virginia and for Riggs National Bank as a Senior Sales & Service Representative and Loan Officer. Larry also worked as a Program Officer for AMIDEAST Inc., where he administered USAID and privately-funded training programs and worked on business development for the organization. He has more than 20 years of experience in international trade, business, and banking.
Larry earned both his bachelor's degree in International Studies and his master's degree in International Commerce and Policy from George Mason University in Fairfax, Virginia.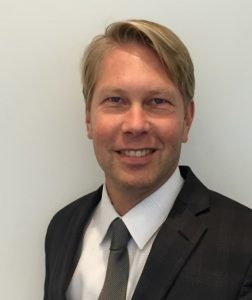 Andreas von Uexküll
Minister Counselor
Head of Department for Trade and Economic Affairs
Embassy of Sweden in the United States
Andreas von Uexküll was appointed to the Embassy of Sweden in Washington DC, responsible for trade and economic affairs, in September 2013. Until this appointment he served two years as Sweden's Senior Arctic Official to the Arctic Council, based at Sweden's Ministry for Foreign Affairs in Stockholm (MFA).
von Uexküll joined the MFA in 1999 and has been posted at the Swedish Embassy in Tallinn, Estonia, between 2000-2003 and the Swedish Permanent Mission to the United Nations in New York between 2003-2008. He has also served as President of the Diplomatic Staff Union and has been part of an Official Government Inquiry on the future Foreign Service of Sweden.
Born in 1971, von Uexküll has a Master's degree in Political Science from Stockholm University. He is married and has four children.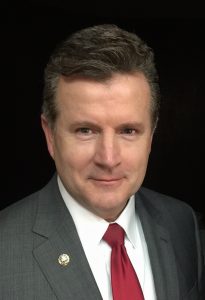 Brian Vanicek
SPJST Supreme Lodge President
Honorary Consul of the Czech Republic
Since 2004, Brian Vanicek has served as President of SPJST, a $236 million fraternal life insurance and fraternal benefit society. Founded in 1897 by Texas pioneers of Czech descent, SPJST offers its 42,000 members the means to financial security and a wholesome family program, imparting the cherished traditions of the Czech culture. Brian received the Czernin Palace Bronze Memorial Medal in 2010 for significant contributions in preserving and promoting relations between the Czech Republic and the United States of America and was designated Honorary Consul of the Czech Republic for the State of Texas in 2014. A 1983 graduate of the University of Texas at Austin, Brian and his wife, Joan, have been married for 28 years and have two children, Stephanie, 23, and Samuel, 21.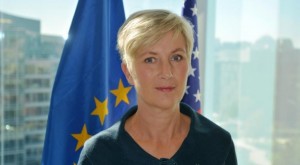 Caroline Vicini
Deputy Head of Delegation of the
European Union to the United States
Caroline Vicini assumed the post of Deputy Head of the EU Delegation of the European Union in Washington, DC, on September 1, 2015. Prior to joining the Delegation, Ms. Vicini served as Chief of Protocol, with the rank of Ambassador, at the Ministry for Foreign Affairs in Stockholm, Sweden. From 2008 to 2009, Ms. Vicini worked in Washington, DC, as managing director for the public affairs company, Kreab Gavin Anderson. In the second half of 2009, she replaced the DCM at the Swedish Embassy in Dublin. From 2004-2008, Ms. Vicini was the DCM at the Embassy of Sweden in Washington, DC. During her tenure in Washington, she led the project team that developed the House of Sweden's public diplomacy program, which will celebrate its tenth anniversary in 2016. From 1999 to 2004, Ms. Vicini worked in security policy and military affairs at the Swedish Ministry of Foreign Affairs, first as Head of the Pol-Mil section and thereafter as Deputy Head of the Department of European Security Policy.
Ms. Vicini's earlier postings include Algiers, Paris, and Rome, where she also worked at the headquarters of the World Food Program.
She has a Master's in Business Administration from the School of Economics at Gothenburg University. Caroline Vicini is married and has two daughters.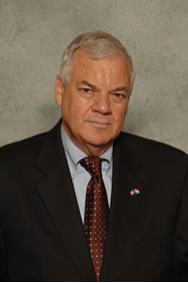 Geert C. Visser
Honorary Consul, Belarus
President of the Netherlands
American Business Counsel
Geert C. Visser is currently the Honorary Consul for the Republic of Belarus and President of the Netherlands – American Business Counsel and the former Honorary Consul of the Kingdom of the Netherlands. He has exercised the position of Executive Secretary of the Consular Corps of Houston, Texas, from 2006 until 2014. On January 01, 2010, Geert Visser was appointed Regional Director in the U.S. for the Port of Rotterdam. Since 1982, Geert Visser has occupied the position of President of Global Marine Transport Inc.
With more than 30 years of experience in the Marine Transportation industry, Geert has carried out and contributed to Marine Transportation projects throughout the world. Prior to his relocation to Houston, in 1978, Geert was Vice President of the Dutch Marine Installation company of Heerema Marine Contractors and as such was stationed in The Hague, The Netherlands, in London, England, in Aberdeen, Scotland, and in Port Gentile in the Congo.
Geert's work environments have exposed him to different cultures and his extensive work experience has consistently involved operation management, diplomacy, and technical and security issues. Geert Visser is a Dutch national and has a Bachelor's Degree from the University of The Hague, The Netherlands. Besides his native Dutch, his languages include English and German.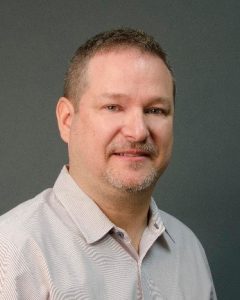 Warren Weeks
CFO, Innovation First International
Warren is the current Chief Financial Officer for Innovation First International in Greenville, TX. Warren was born in Texas in 1967.  He graduated from the University of Texas in May of 1989 with degrees in International Business and Marketing from the College of Business Administration and with a degree in German language from the College of Liberal Arts.
After receiving his education, Warren accepted a position with E-Systems, Inc. and relocated to Germany to work on a defense contract in cooperation with the US Airforce and The German Luftwaffe.  He was based in Bonn, Germany and remained there until the summer of 1994.  His job activities involved managing the financial accounts for the overseas office, liaison activities between his company and the German Airforce, and participating in trade shows in the Aerospace Industry.
In 1994 Warren left E-Systems and started a career as a program analyst for Chrysler Technologies in Waco, Texas.  Working for another defense contractor Warren rose up through the company eventually becoming a Senior Manager of Program Controls over Federal Programs.  It was during this time that he gained experience with government reporting and led his team from the Cost Schedule Control System to the new Earned Value Management System that is used today to measure progress on government contracts.
In 1999, Warren left the Defense Industry for a management position at Dell Computer.  Working in the Service Logistic group, He and his team members were recognized on 2 separate occasions by the CFO for their work on warranty cost reduction and for a new model in predicting failure rates for install bases of computers.
Starting in 2004 Warren moved to his current employer, Innovation First.  Originally hired as the Vice President of operations he was the 11th Employee of a company that had total annual revenues of USD 7.0 million.  Working with the owners of the company and moving to the CFO role in 2010, the company grew from a Texas based company to an International Corporation with annual revenues at over 120 million and offices in 6 different companies.  The company's international growth has been fueled by both acquisitions and organic growth.  They acquired the UK Company in 2010 and established the Luxembourg operation in 2014.
Today Warren is responsible for the European Operations along with all financial responsibility.  He coordinates with the offices in the UK and Luxembourg and together they push for the expansion of the business into new markets and deeper penetration in existing markets.
Supported by his wife and 2 daughters, Warren has been an integral part of his local community serving as the President of the Daybreak Rotary Club, and Chairman of the Greenville Board of Development for the city of Greenville, TX.  The family supports various local charities and are faithful members of the local Methodist church.