2018 Presenters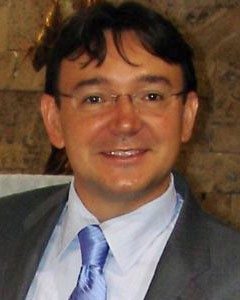 Salvador Alanis
Assistant Director, IC2
Salvador Alanis leads and directs teams of business professionals supporting global market assessment, capacity-building, know-how transfer, incubator & technology transfer office management and commercial development SMEs who desire to expand their business into the global marketplace. In addition he is responsible for the identification, architecture and acquisition of new projects for IC2 Institute, University of Texas in emerging international markets, including opening new initiatives and sectors in Asia, Europe, America and ASEAN countries. Mr. Alanis continues to lead global technology commercialization and innovation programs in South Korea as well as Private Equity & Venture Capital initiative. Previously he was a manager for GCG's Philippines, India Innovation Growth Programme and Gyeonggi-do Innovation program in South Korea. Prior to joining GCG, he held various top management positions in private and publicly traded companies in the USA and Mexico and founded a private equity and business consulting firm.
Mr. Alanis' hands-on management track record ranges from start-up ventures to large multinational corporations in banking, ag-biotech, retail, consumer and durable products, business consulting, and industrial and chemical manufacturing. He also holds executive positions in non-profit organizations, and remains a private equity consultant.
He holds a bachelor of arts in economics from the Instituto Tecnológico de Estudios Superiores de Monterrey and completed his master's degree in business leadership from Duxx Center for Entrepreneurial Excellence.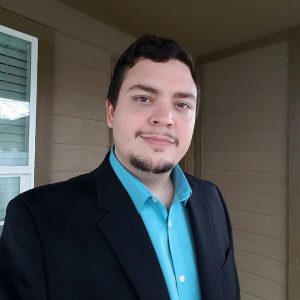 Blake Burns
COO of BlankMediaGames
Blake Burns is a young entrepreneur, game programmer, designer and producer. He started his career in games in 2012 at KingsIsle Entertainment where he worked on AAA kid-friendly MMO games including Wizard101 and Pirate101. In 2014, he co-founded an indie studio, BlankMediaGames LLC, with his best friend Josh Brittain where he holds the positions of Chief Creative Officer and Chief Operating Officer. BlankMediaGames successfully crowdfunded an online multiplayer murder mystery game called Town of Salem.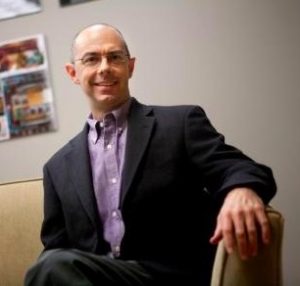 Frank Coppersmith
CEO/Founder
Smarter Reality

Frank Coppersmith is the CEO and founder of Smarter Reality, a software consultancy focused on product discovery and development most recently building artificial intelligence products for the medical device industry.  Frank also serves as the Chair, Austin Game Developers Association which represents over 135 studios and nearly 5,000 game developers in Austin with a mission to help great game developers make great game companies.
Before starting his own company, he was President of Capson Technology, a digital health startup backed by BlueCross BlueShield Venture Partners.
Prior to Capson, Frank served as Chief Operating Officer and Studio General Manager for GameSalad, the maker of "GameSalad Creator" – a leading tool for mobile application and video game development. Used by over 500,000 independent game developers, GameSalad powered tens of thousands of games worldwide and represented over 20% of all new game launches on the iOS (Apple) App Store in 2011.
Frank got his start in the video game industry as Vice President, Finance and Administration for Challenge Online Games, a venture-backed (Sequoia Capital) startup in the web and social (Facebook) gaming space which was sold to Zynga. Prior to Challenge and Zynga, Frank served in a variety of roles with Toppan (formerly DuPont) Photomasks a worldwide manufacturer of semiconductor materials, ending his career there as the company's general counsel.
Frank holds a MBA in Finance and Operations Management from the Wharton School at the University of Pennsylvania, a law degree from Samford University and a degree in electrical engineering from The Citadel.
Frank was named Austin's "CFO of the Year" (small company category) by the Austin Business Journal in 2010.
Frank is also active in the USAF Reserves, holding the rank of colonel, where he serves as a senior judge advocate with US Cyber Command. Frank has previously deployed to Iraq, Turkey, Germany and Qatar.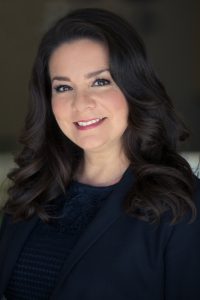 Adriana Cruz
President, Greater San Marcos Partnership
Master of Ceremonies
Adriana Cruz is the President of the Greater San Marcos Partnership, the regional economic development organization for San Marcos, Hays and Caldwell Counties with the mission to diversify and strengthen the regional economy.
Most recent accomplishments include the announcement of more than 3,200 new jobs and over $280 million in investment in the region including the San Marcos Amazon fulfillment center. Prior to assuming this role, Cruz was the Vice President of Global Corporate Recruitment for the Austin Chamber and was Director of Marketing in Governor Perry's Economic Development and Tourism office. In January 2016 she was appointed by Governor Abbott to the Texas Economic Incentives Oversight Board and was named a Profile in Power: Central Texas Women of Influence by the Austin Business Journal and one of Bizwomen's 100 Women to Watch by ACBJ.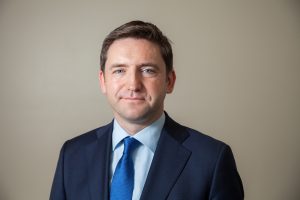 Mr. Adrian Farrell
Consul General of Ireland
Austin, TX
The Irish Consulate General to Texas was opened in March 2015 and covers seven states from its offices in Austin.  Consul General Farrell is Ireland's first Consul General to Texas and has a twenty year diplomatic career with the Department of Foreign Affairs and Trade of Ireland. He previously served on the team that opened Ireland's Embassy in Ankara, Turkey in 1999.  He also served as Press and Information Officer at the Irish Embassy in Berlin, Germany from 2005-2010.  Between postings abroad he worked on the EU policy team in Dublin at the Department of Foreign Affairs and Trade and the Department of the Taoiseach, including during Ireland's Presidencies of the EU in 2004 and 2013.  He was also seconded to the Irish Business and Employers' Confederation (Ibec) in 2014. Farrell holds a degree in European Studies and a Higher Diploma in Education from the University of Dublin (Trinity College).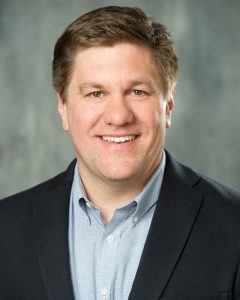 Bryan Goerger
Co-founder, FideliumTech
Bryan Goerger is the co-founder of FideliumTech, a cross-over gaming company which is revolutionizing how work get done, by uniting game-play with real-world utility.  Before devoting his work fulltime to FideliumTech, Bryan served in a variety of executive positions in the North America and Europe on topics related to enterprise software development, and the global commercialization of high performance building materials for companies such as LafargeHolcim and CEMEX.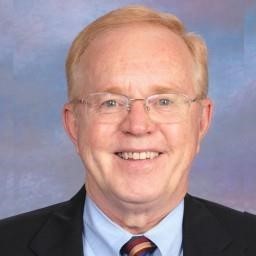 William Hulsey
Founder
HULSEY PC
William Hulsey is the founder of HULSEY PC and practices in both in both Austin, Texas and Memphis, Tennessee. In addition, Mr. Hulsey is Special Patent Counsel for the Rochester, New York firm of Boylan Code, LLP. He is a member of the State Bars of Texas, Tennessee and New York and Registered to Practice before the United States Patent & Trademark Office. The MartindaleHubbell Legal Directory has (a) rated Mr. Hulsey "AV-Preeminent" for the past six years, (b) rated him as "AV-Preeminent Judicial Edition" (the highest possible rating), (c) named him a "Top Rated Texas Attorney for Ethics and Legal Ability," (d) awarded him repeated with their "Client Distinction Award" based on multiple evaluations of his client service and relationships skills, and (e) listed him in their Bar Registry of Preeminent Attorneys. He is listed among The Best Lawyers in America for patent law, and Hulsey PC as one The Best Law Firms in America. Bill has been recognized with a "Top 1% Most Honored Professionals" award by The American Registry. For the past five years, www.Avvo.com, America's largest on-line attorney directory, has both rated Mr. Hulsey as "10 out of 10-Superb" and recognized him with their "Clients Choice Award" in the areas of Patent Law, Trademark Law, and Licensing Law. During this period, www.Avvo.com has continuously ranked his patent practice with their highest client rating in America of all practicing U.S. patent attorneys.
Mr. Hulsey serves as a Global Fellow of the IC2 Institute of the University of Texas at Austin and has served on the Board of Directors for the Central Texas Regional Center for Innovation and Commercialization (RCIC), as well as over five years on RCIC Selection Committees in the Central Texas. Mr. Hulsey has served on the Selection Committee for the Central Texas Regional Center for Innovation & Commercialization under The State of Texas Emerging Technology Fund Program. In 2011, Bill wrote the submission to the U.S. Patent & Trademark Office for the City of Austin to receive a USPTO Satellite Office, which assisted in Texas' successful selection for the new U.S. Patent Office in Dallas, Texas.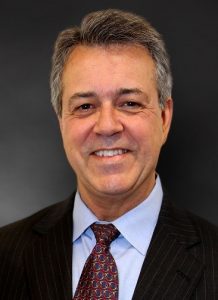 José Maria Ivo
Honorary Consul of Portugal in Houston
José Maria Ivo is currently a Senior Vice President of the Oil, Gas & Chemicals (OG&C) Global Business Unit of Bechtel Group, Inc., the largest U.S. engineering and Construction contractor with a presence in over 40 countries.
Prior to joining Bechtel in 1995 José Ivo had 17 years of international experience in various industries such as mining, pulp and paper, oil and gas, and chemicals. He was hired from ICF Kaiser Engineers, where he was its Vice President for Portugal, and started his career in Bechtel as General Manager for Bechtel Chile and Senior Regional Representative for Chile, Peru and Bolivia.
Throughout his 23-year career in Bechtel, José Ivo has held numerous senior positions, such as Executive Assistant to the President and CEO, General Manager-Americas for Mining & Metals Global Business Unit, Global General Manager – LNG, and Latin America Region President of Bechtel Group, Inc.
A Civil Engineering graduate from the University of Natal, Durban, José Ivo also completed his Business Administration qualifications in South Africa. He has been a member of the Professional Engineering Societies in Portugal, UK, South Africa and Australia. Besides Portuguese and English, José is also fluent in Spanish and has a working knowledge of French.
José is one of the founding members of the Conselho da Diáspora Portuguesa in 2012, and in 2014 the President of the Republic of Portugal, Anibal Cavaco Silva, decorated him with the "Ordem de Grande-Oficial da Ordem de Mérito Empresarial". He was appointed Honorary Consul of Portugal in Houston in December 2017.
José was born in Mozambique. After having lived in nine countries, he has been domiciled in Houston since 2005. He has been married for 39 years with Teresa Ivo and has two adult daughters and two grandchildren.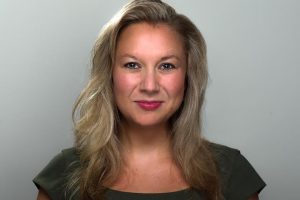 Ashley Jennings
Program Manager
Herb Kelleher Center for Entrepreneurship, Growth and Renewal
Ashley Jennings serves as Program Manager for the Herb Kelleher Center for Entrepreneurship, Growth and Renewal.
Through her work in the tech startup ecosystem, she's been deemed a top "connector of people and organizations in Austin," focused on driving real change around systematic problems for women in the workforce and gender inequality.  Prior to joining the McCombs team, Ashley helped co-found and served as Chief Marketing Officer for DivInc, a non-profit accelerator for women and ethnically diverse tech founders, aimed at increasing diversity in the tech industry.She is also the Co-Owner and Executive Producer of Spero Labs, LLC, a creative production agency championing great content for clients of all sizes, from local startups to fortune 500 giants.
As a thought leader, Ashley produces and speaks at conferences, events and summits throughout Texas, including SXSW.  Before moving back to Texas from New York, she helped launch Al Jazeera Media Network's American channel, Al Jazeera America, and was part of the ABC News field team who traveled the country covering breaking news, weather and politics.  Her time with ABC News earned her five Emmy nominations along with a Peabody Award and two Edward R. Murrow Awards.  She's skilled in media consulting and strategy, marketing communications, fundraising, sales, event management, strategic partnerships and corporate relations.
Her greatest joy is mentoring students and being back on the Forty Acres, where she earned a Bachelor of Journalism and a Bachelor of Science in Public Relations.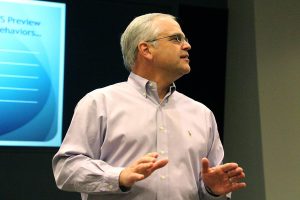 Rob Konopaske, Ph.D.
Director, Institute for Global Business
McCoy College of Business Administration
Texas State University
Rob Konopaske is the Director of the Institute for Global Business and an Associate Professor of Management in the McCoy College of Business Administration at Texas State University. A passionate educator who cares deeply about providing students with an exceptional international learning experience, Rob has taught numerous undergraduate, graduate and executive management courses, including: Introduction to Management, International Human Resources Management, and Cross-Cultural Management. He has received numerous teaching honors over the years, most recently the 2014 Gregg Master Teacher Panelist and 2012-2013 Namesake for the PAWS Preview program.
Rob earned his doctoral degree in Business Administration (Management) at the University of Houston, a master in International Business Studies (MIBS) degree from the University of South Carolina, and a Bachelor of Arts degree (Phi Beta Kappa) from Rutgers University.  He has taught management and international business/managment courses at the University of Houston, the University of North Carolina at Wilmington and Florida Atlantic University.
Rob is co-author of several McGraw-Hill Education textbooks: Global Management and Organizational Behavior, Management: Leading and Collaborating in a Competitive World, M: Management, Organizational Behavior and Management, Human Resource Management, and Organizations: Behavior, Structure, Processes. The eleventh edition of Organizations won a McGuffey Award (for longevity of textbooks and learning materials whose excellence has been demonstrated over time) from the national Text and Academic Authors' Association.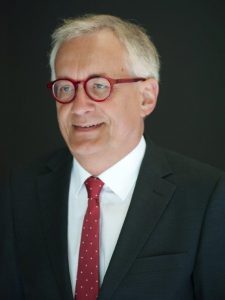 Thomas H. Meister
Consul General of the
Federal Republic of Germany
Thomas H. Meister has held the position of Consul General of the Federal Republic of Germany since July of 2017. Mr. Meister is the former Foreign Office director of the departments for international energy policy (2006-2009) as well as environment and climate policy (2015-2017). Additional positions include the Consul General in Recife, Brazil (1999-2003), Ambassador to New Zealand (2009-2012) and Ambassador to Iceland (2012-2015). He has a degree in Economics from University of Duisburg (1980).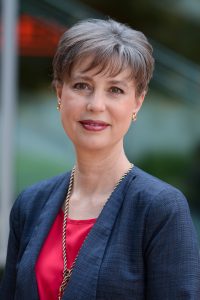 Deirdre B. Mendez, Ph.D.
Associate Director for Cultural Programs
the McCombs School of Business
Deirdre B. Mendez, PhD is an intercultural consultant, speaker and author who helps U.S. companies and their international partners identify and resolve culture-based problems. Following two decades as a consultant, Deirdre is now Associate Director for Cultural Programs at the McCombs School of Business. Her book The Culture Solution facilitates self-guided problem-solving for international executives. Find her at www.deirdremendez.com.

Mortada Mohamed
President, World Affairs Council of Austin
Mortada is the President of the World Affairs Council of Austin, and former Regional Trade Director for Europe, Africa, Middle East, for the State of Texas, Office of the Governor, Economic Development & Tourism Division, where he promoted Texas exports and foreign direct investment in these regions. This included the IT, energy, agriculture and food sectors. He is an adjunct professor of international business at several Central Texas universities and colleges. He has served as a speaker for the US Department of State International Speaker's Program throughout North Africa and the Arabian Gulf region.  Mr. Mohamed presented in conferences both domestically and internationally, most recently at the Bahrain, Higher Education Council Symposium; "International Academy of Management and Business Symposium", Istanbul, Turkey and the "World Investment Conference", La Baule, France.
He is a volunteer consultant on behalf of ACDI/VOCA, funded by USAID, assisting in economic development programs in Eastern Europe, Africa and Siberia.
Mr. Mohamed serves on the University of Texas at Austin Center for European Studies Advisory Board; the Board of Governors of North America Small Business International Trade Educators (NASBITE); is a member of the Texas Economic Development Council and the District Export Council.
Mr. Mohamed has an MBA from Thunderbird School of Global Management in Arizona.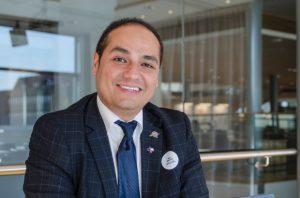 Ben Ramirez III
Founder and CEO
Cogitare Global, LLC
Ben Ramirez III, Founder and CEO of Cogitare Global, LLC.  Cogitare Global assists the transformation of local companies into global competitors.  Ben works with organizations to identify specific business goals and implementation strategies which match their objectives.  He provides executives and their teams with the tools they need to achieve sustainable growth in a continually changing international marketplace.
Drawing upon a twenty-year career in the public and private sectors, Ben has earned a reputation as a trusted advisor with expertise in strategic planning and global partner development. He has assisted numerous business expansion efforts within the North American Free Trade Agreement (NAFTA) region and around the world.
Ben is the Administrator of the Foreign Trade Zone of Central Texas.  He received an appointment to the Texas Camino Real District Export Council by the U.S. Secretary of Commerce, Penny Pritzker.  He is an Entrepreneur Advisor at Tech Ranch, and serves as Vice President and Executive Director of the International Trade Center for the World Affairs Council of Austin.  Ben holds a BA in Philosophy and Political Science from the University of Michigan, and a JD from the University of Toledo.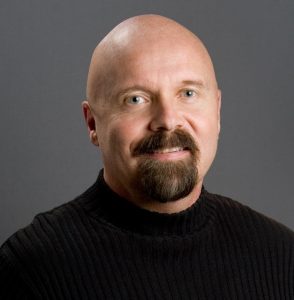 Fred Schmidt
Director of International Affairs
Capital Factory
Fred Schmidt was a political refugee from Poland as a child, grew up in Detroit, and has now been a 27-year resident of Austin, Texas, dividing his work time between the cities of Los Angeles and London.  In Austin he is Director of International Affairs at Capital Factory, a top national incubator/accelerator facility nurturing over 200 tech startups to success.
He is also co-founder of his 4th tech videogames company, Portalarium.  And he is co-founder/CEO of a collection of unique Austin lifestyle retail businesses in music, fashion and toys: Wild About Music, Austin Rocks Texas and Toy Joy.
Fred is very active in civic and community affairs having served on the boards of the Downtown Austin Alliance (an urban PID), Downtown Austin Neighborhood Association, East 6th Street Historic & Entertainment District, and St. Edward's University School of Management & Business.  He also serves as the City's liaison in building the thriving Sister Cities relationship, grounded in the tech and creative industries, between Austin and the London Borough of Hackney, home to the UK's flourishing "Tech City" scene – service for which he has been awarded the honor of Member of the Most Excellent Order of the British Empire (MBE) by Her Majesty Queen Elizabeth II.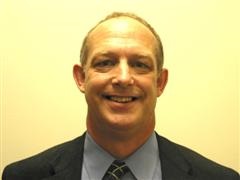 Douglas Smith
Assistant Director
International Trade Center
University of Texas at San Antonio
Douglas Smith is the Assistant Director of the International Trade Center, University of Texas at San Antonio. The Center provides international trade consulting to small and medium-size companies and he is responsible for working with clients in the Austin-area.
He has been involved in international marketing consulting for more than 25 years, focusing on import and export development, international marketing strategy, international market research, marketing channel management, and industry and economic research..  He has consulted for small businesses as well as major corporations such as IBM, Motorola, and Johnson Wax, trade associations including the Business Round Table, and the foreign trade commissions of Thailand, Portugal, and Colombia.
Prior to joining the International Trade Center, he was Vice President for Consulting at Global Trade Information Services, a Columbia, SC international trade information and advisory company, the International Business Department at the University of South Carolina, and Frank Lynn & Associates, a Chicago-based international consulting company.
He was a contributing editor to Textile Asia Magazine and has articles published in Atlanta International Magazine, Twin Plant News, and Business Horizons.  He holds a M.A. in Government and a M.B.A. in Finance and International Business from the University of Texas at Austin, and is a Certified Global Business Professional.
In addition he serves on the Texas Camino Real District Export Council and the Steering Committee of the Austin International Business Coalition.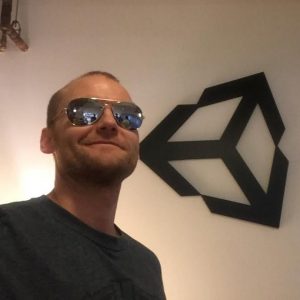 Finn Staber
Programmer/Designer/CEO
Chicken Waffle

Finn Staber is Programmer/Designer/CEO of Chicken Waffle in Austin, Texas. He has a background in developing functionality and advanced user controls for cross-platform Virtual Reality hardware & Augmented Reality technology. He has helped numerous tech startups excel and succeed, and focuses the development efforts of Chicken Waffle toward creating fun games and engaging interactive experiences for some of the top enterprise and marketing companies around the world.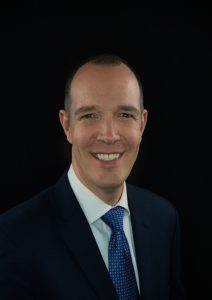 Linhard Stepf
Client Services Director
Radius
Linhard Stepf is the Client Services Director for the Midwest with Radius. Linhard works with Private Equity, CEOs, CFOs  and heads of HR to assist in developing and executing a company's global expansion strategy. He manages a portfolio of companies in the IT, financial services, high-tech, advertising, pharmaceutical, and aviation sector. Radius helps companies expand and win globally. 650 clients from startups to larger multinationals take advantage of Radius' international accounting, finance, banking, tax, HR, legal and compliance support to simplify their core operations, reduce their risk exposure and improve the management and control of their overseas businesses in over 110 countries around the world.
During his 15+ years career, Linhard has worked on numerous international business development and expansion projects in the U.S., Canada, Brazil, Germany, Japan and South Korea. He is a German lawyer and holds a MBA from the University of Chicago Booth School of Business.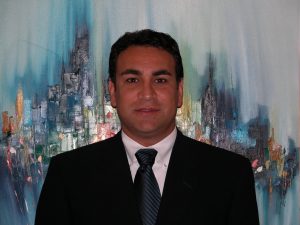 Larry Tabash
Sr. Int'l Trade Specialist
U.S. Dept. of Commerce
U.S. Commercial Service, Austin TX
Larry Tabash is a Senior International Trade Specialist and Middle East expert for the U.S. Department of Commerce/U.S. Commercial Service in Austin, TX. He has held positions overseas with both the U.S. Department of Commerce and the U.S. Department of State as a Senior Business Advisor in Iraq working on infrastructure development and capacity building. He has traveled throughout the Middle East and Europe and worked extensively in those markets assisting companies in finding suitable American partners. He has led trade missions to Asia and the Middle East. A native of Washington, DC.
Mr. Tabash's personal and career pursuits have taken him to over 40 countries in the Americas, Europe, Africa, and Asia. Prior to joining the U.S. Department of Commerce in 1998, he worked as a Senior Project Manager for Visa Interactive which later became Integrion Financial Network, a start-up electronic bill payment company in Reston, Virginia and for Riggs National Bank as a Senior Sales & Service Representative and Loan Officer. Larry also worked as a Program Officer for AMIDEAST Inc., where he administered USAID and privately-funded training programs and worked on business development for the organization. He has more than 20 years of experience in international trade, business, and banking.
Larry earned both his bachelor's degree in International Studies and his master's degree in International Commerce and Policy from George Mason University in Fairfax, Virginia.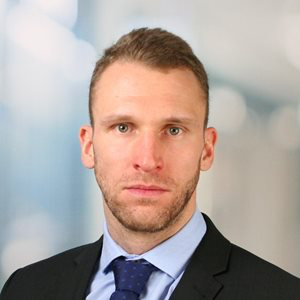 Miroslav Tenkl
Director, West Coast Operations
CzechInvest
Director of West Coast Operations at CzechInvest, governmental business development agency of the Czech Republic. Miroslav is based in San Francisco and his mission is support West Coast companies that intend to expand their business into the Czech Republic. In particular, CzechInvest assists with administration of investment incentives, site selection, identification of suppliers, tailor-made visits, liaising with state authorities, municipalities etc. At the same time, Miroslav is at disposal of Czech young innovative companies, startups, heading Silicon Valley. He helps them to find a proper accelerator/incubator, introduce suitable people, increase visibility through organizing pitching and networking events etc.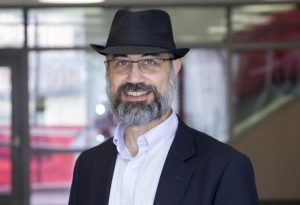 Paul Toprac
Associate Director and Senior Lecturer
The University of Texas at Austin
Paul Toprac is the Associate Director and Senior Lecturer, Game and Mobile Media (GAMMA) Program, at The University of Texas at Austin, as well as the Principal Investigator of the Simulation and Game Applications (SAGA) Lab. Previously, Toprac was at the SMU Guildhall, which offers a master of science in game development degree. Before then, he was the Executive Director of the Austin Technology Council. In addition, Toprac has more than the fifteen years of experience in the software industry in roles ranging from CEO/Founder to product manager to consultant.  He holds a Bachelor's of Science in Chemical Engineering, a Master's of Business Administration, and a Ph.D. in Learning Technologies from The University of Texas at Austin.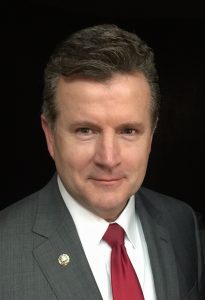 Brian Vanicek
Honorary Consul of the Czech Republic
SPJST President
Mr. Vanicek was designated Honorary Consul of the Czech Republic for the State of Texas in 2014.  As Honorary Consul, Mr. Vanicek's duties include trade development, tourism promotion, facilitating business and cultural exchanges and compatriot affairs.  He received the Czernin Palace Bronze Memorial Medal from the Ministry of the Czech Republic in 2010 for significant contributions in preserving and promoting relations between the Czech Republic and the United States of America.
Mr. Vanicek holds a bachelor's degree in Journalism from the University of Texas and has more than thirty years of staff and management experience in the fields of communication and marketing.  He has served as President of SPJST since 2004.  SPJST is Texas-based fraternal life insurance company founded by Texas pioneers of Czech descent in 1897.  Mr. Vanicek also serves on the Board of Directors for the Czech Center Museum Houston, Czech Heritage and Cultural Center in La Grange and Czech Heritage Museum in Temple and is a director of the Czech Educational Foundation of Texas.
Over the past quarter century, Mr. Verma has built BLUE LANCE into a global provider of Cybersecurity products and services that help companies assess and remediate the security of their information systems. Banks, corporations, health care organizations, education institutions, retail outlets and government agencies in over 40 countries use Blue Lance's software solutions.
Mr. Verma started his software career developing algorithms as an Environmental Engineer at Brown & Root. Thereafter, he developed oil-rig operations and control software for Shell Oil before founding BLUE LANCE.
After founding BLUE LANCE he set up Softec International, an off-shore software development and export facility in Mumbai, India and later successfully sold it to Novell India.
In 2013, Mr. Verma co-founded Reneka App Builders, a custom mobile app development company that helps businesses build apps to mobilize their workforce, improve productivity and generate revenue through customer facing apps.
Mr. Verma serves as the Chairman of the Board for the Center for Houston's Future. He has also held the positions of Vice-Chairman and Chairman of Communications committee for the same organization. He is a member of the Executive Committee and chairman of The Cybersecurity Task Force for the Greater Houston Partnership. He's served as the Secretary/Treasurer and Chairman of the Houston Chapter of the Step Out National Income Development Committee. He's also a Board Member of the Greater Houston Health Connect (GHH) and serves on the 2017 Finance Committee, plus Information Security Risk and Compliance Committee. He's a Board Member and former Chairman of the Technology Advisory committee for the Houston Technology Center as well as a former Chairman of their Advisory Board. He also serves on the Advisory Board of the University of Houston College of Technology and is active in the American Diabetes Association (National Board).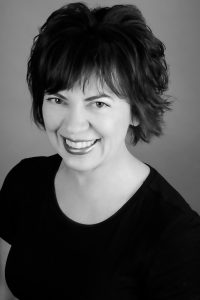 Liz Wiley
Honorary Consul of France for Austin
Liz Wiley is an attorney with Grable Martin Fulton PLLC, where she and a team of lawyers act as general counsel to advise startups and medium-sized companies on such issues as intellectual property protection strategies, cyber security, employment law, fundraising, and other corporate transactions. Ms. Wiley was a partner in the litigation section of Andrews Kurth Kenyon where she worked on complex bankruptcy, premises liability, and business litigation matters.  In 2009 she opened her own law firm to manage a client's active docket in nation-wide patent litigation. An avid student of France's tech sectors and technology transfer philosophy, Ms. Wiley's expertise now lies in assisting French and other non-U.S. companies with entity formation and intellectual property protection, with a focus on managing companies' operational differences with the U.S. legal and business culture. Since 2012 she has been connecting sister city Angers, France with Austin for film and tech collaborations and has facilitated French delegations' discovery of Austin's ecosystem.
Ms. Wiley is the founding director of the French American Business Council of Austin (FABCA), a member-supported trade association focused on supporting business exchanges between companies in Austin and France, and currently serves as the Chair of its Board of Directors. Ms. Wiley's volunteer work also includes acting as the legal mentor for French Tech Austin, a FABCA initiative that is creating a virtual accelerator for French-founded startups in Austin.   In May 2015, the Consul général of France asked Ms. Wiley to serve as the Honorary Consul of France, a post she has held since November 2015.
Ms. Wiley obtained her J.D. cum laude from St. Mary's College of Law in San Antonio; obtained an M.A. at the University of Texas, Lozano Long Institute of Latin American Studies, and received a B.A., magna cum laude and Phi Beta Kappa, from Sweet Briar College in Sweet Briar, Virginia. As a double major in French and Hispanic Studies, Ms. Wiley was part of the Sweet Briar Junior Year in France program, which comprised a year in Paris studying at Sciences Po, l'Université Paris-Sorbonne (Paris IV), and the Alliance Française de Paris.
Additional presenters to be added shortly